We're feeling pretty generous this week.  This is our second of three giveaways that we have lined up for this week.  Think of these free codes as us throwing virtual candy in your virtual pillow case…whatever.
The Giveaway
This one is pretty easy.  Make sure you're following us on Twitter. We'll be randomly tweeting out FREE codes throughout the day, so you should probably create a separate column just for us if you're using Tweet Deck or something similar.  I'll even make it easy on you by including the #cultofmac hash tag in the tweets.  You better be quick, because the code is DONE once someone claims it.
Special thanks to the great folks over at Appency for providing these codes.  If you're a mobile app developer and you need to take your mobile app marketing to the next level, definitely consider Appency for all of your Internet marketing needs.
Terms and Conditions: These codes are only good for U.S. iTunes users only.  No purchase is necessary to be a part of this giveaway.  This giveaway is void where prohibited.
Here's a look at the apps we're giving away:
Cannon Cadets
Cannon Cadets, the hot new physics game from the people that brought you #1 hits Little Metal Ball and Marine Sharpshooter! 80 beautifully illustrated levels, an awesome LEVEL BUILDER and level sharing community, addictive gameplay and lots of re-playability are just a few reasons why Cannon Cadets is the new must have game!
BlancSpot: The Art of News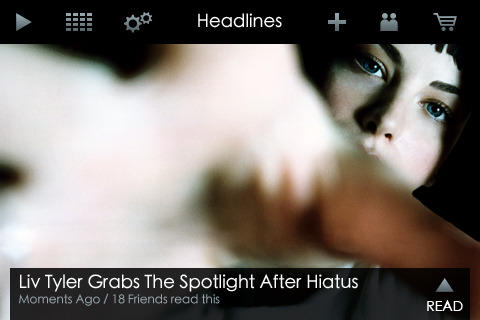 If you want news at your fingertips, mute the noise and the bias. From politics to culture, Mongolia to the Sahara…If you want to engage both world events and friends in real time…Welcome to Blancspot!