Among our favorites game this week is a great new simulator from Kairosoft Co. called Game Dev Story that puts you in charge of your own game company, with the aim of creating a multi-million dollar hit!
We've also featured the brand new Dexter game for iPad – an awesome adventure game with stunning HD graphics that fans of the show will love!
We also have the latest game in the Scene It? series, Clickgamer's new addictive bow & arrow game, and one of the most enjoyable golf games in the App Store yet! Check out the rest of our favorites after the break…
Game Dev Story – ($3.99) iPhone – Games
Manage your own gamy company and try to create a multi-million dollar hit in this unique simulator from Kairosoft Co. Hire talented people and train them up to develop their skills in a bid to make your company a huge success. As your staff become more experienced, you will unlock a wider variety of game genres and content for which you can develop. Create your company's own games console and work hard to reach the top of the video game industry.
Dexter the Game HD – ($7.99) iPad – Games
Dexter the Game for iPad is a stunning 3D adventure based on the original TV series. Help Dexter choose his next victims whilst always protecting his identity, Analyze crime scenes, uncover evidence, and use stealth tactics to stalk your prey. Features hours of gameplay with tense 3D action and an original storyline written by the TV series' producer, with official voiceovers from Michael C. Hall. The next-gen 3D engine allows for multiple cameras, so you can play in both first- and third-person modes at the pinch of a screen!
Scene It? Horror – ($1.99) iPhone/($4.99) iPad – Games
The latest in the popular Scene It? series of games is Scene It? Horror, which offer hours of terrifying trivia, creepy clips, and petrifying puzzles pulled from the scariest movies of all time. It's the ultimate trivia game for horror movie fans and includes a fast-paced single-player mode that boasts 30 distinct games and 15 puzzle types, mulitplayer over Wi-Fi or Bluetooth with up to 4 friends, and a group play mode that helps decide who's the biggest horror fan in the room. You can also challenge friends and post your scores over Facebook!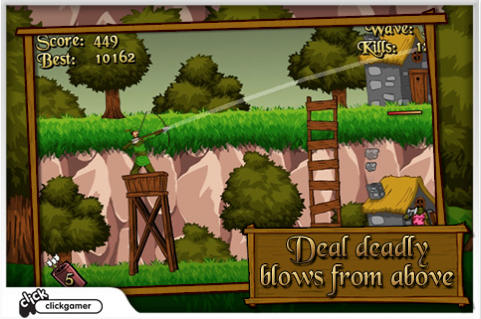 Robin Hood – Archer of the Woods – ($0.99) Universal – Games
Clickgamer.com bring us another iOS gaming addiction in Robin Hood – Archer of the Woods. Help Robin protect his kingdom, as enemies set out to destroy it begin closing in. Employ Robin's trusty bow to take out wave after wave enemies at long range using the intuitive control system to scout out your foes. Prevent the axe wielding trolls, fire breathing dragons, and enormous medieval tanks from breaking through your defences in stages of increasing difficulty in exciting, addictive, and intense gameplay. Crystal and Game Centre social networks are built-in with achievements and online leaderboards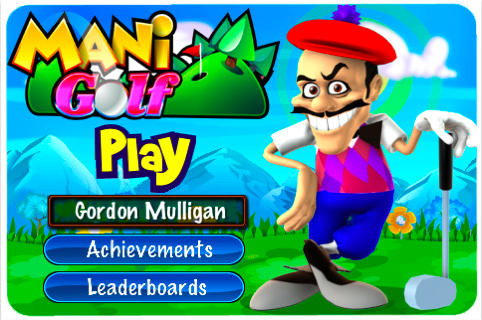 Mani Golf – ($0.99) iPhone – Games
Mani Golf is an original arcade golf game like no other. It boasts loveable characters, crazy and insane gameplay, and it's highly addictive. Play your way through two complete 18-hole courses, avoiding double-bogies, dinosaurs, bouncy mushrooms, graveyards, bunkers, oil slicks, and sandy beaches. You'll need to perfect your aim, power, tilt, and bounce as you face a variety of increasingly ridiculous challenges and puzzles. It features Retina display graphics, accelerometer aided touch controls, and Game Centre integration.
What's Your Favorite?
We'd like to know what your favorite game is from the past week. If you've found something that you just can't put down, let us know about it in the comments! Include your email address and the best suggestion will win an app code for one of the games we've featured in this week's must-have iOS games.