Too busy to read our liveblog coverage of Apple's September iPod Event? Everything you need to know about Apple's new products is below the fold, including details about the new iPod Shuffle, Nano, iPod Touch, AppleTV, iTunes and iOS update.
AppleTV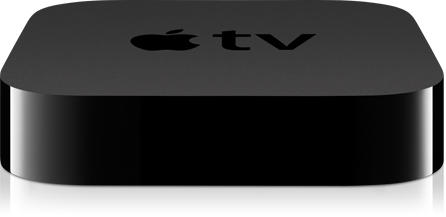 • With the new AppleTV, Cupertino seems ready to take their "hobby" device seriously.
• The new AppleTV has no local storage. It'll either stream your media directly from iTunes through AirPlay, or it'll stream movie and television rentals (and rentals only) directly from Apple.
• The AppleTV is gaining the iPhone 4 and iPad's A4 CPU… but not iOS.
• The AppleTV is finally taking the leap into high-definition… albeit at a meager 720p.
• Physical footprint is decidedly smaller than the current generation AppleTV, and the device will fit comfortably in the palm of your hand.
• Rented television shows from ABC and Disney will cost just $0.99. Films will cost $4.99 and be released on the same day as the DVD.
• Airplay will allow you to press a button to transfer a movie or song in progress from your iOS device to the AppleTV, without losing your place.
• Services available on the AppleTV will include YouTube, Netflix, Flickr, MobileMe and Internet Radio.
• The new AppleTV will cost just $99. It's
iPod Shuffle
• The new iPod Shuffle will come in five different colors. Storage is 2GB. The price is $49. It'll ship next week.
• Having admitted that shrinking the iPod Shuffle down to the size of a small matchbox last generation was a mistake, the new Shuffle regains a slightly compact approximation of its most popular, second-generation incarnation.
• With the size increase, the Shuffle regains physical buttons on the unit itself… a relief to those who broke or lost their earbuds with in-line remote one too many times. VoiceOver, however, was too good a feature on a displayless device not to carry over.
iPod Nano
• Confirming earlier reports that the new model would be a touchscreen affair, the new iPod Nano shrinks down to the Shuffle-sized dimensions, but loses a clickwheel in favor of a 1.13-inch touchscreen.
• While the new operating system looks a lot like iOS, and even features playlist navigation that is identical to the Music app in the iPhone and iPod Touch, the iPod Nano is running its own custom operating system, with an iOS-like skin slapped atop.
• Carried over from the last model, the new Nano comes with an FM Radio and Nike+ Pedometer. On the other hand, movie playback capability and the last-gen Nano's built-in camera have been dropped from the product.
•The updated iPod Nano is now available for purchase from the Apple Store, with the 8GB model costing $149.99 and the 16GB model costing $179.99. They'll ship in a week.
iPod Touch
• As Steve Jobs himself noted, the iPod Touch tends to be the iPhone without a contract, or the iPhone without a phone. As such, it's getting most of the iPhone 4's major advancements, including dual cameras, FaceTime, HD video recording , a built-in gyroscope, an A4 CPU and the iPhone 4's sexy Retina Display.
• The fourth-generation Touch will ship with iOS 4.1 and — recognizing the Touch's importance as the "gamer's handheld" in Apple's product lineup — Apple is emphasizing that it is the first device to come with their new gaming social network, Game Center.
• The new iPod Touch will be available next week, and can be ordered now, with the 8GB model costing $229.00, the 32GB model costing $299, and the 64GB model costing $399.
iOS
• Mainly a bug fix release, iOS 4.1 fixes the iPhone 4's famous proximity sensor and Bluetooth issues, as well as the iPhone 3G's slowdown issues.
• Sick of having your high-def YouTube videos compressed? iOS 4.1 will now upload them as HD over WiFi, though not 3G.
• Apple's long promised gamers social network, Game Center, is finally getting baked into the build.
• iOS 4.1 will support high dynamic range photos by stitching three photos together at different exposures, leading to better color and white balance.
&bull. iOS 4.2 will be all about the iPad, and hopefully converge both flavors of iOS into one operating system again.
• In iOS 4.2, Airtunes will become Airplay, and support streaming any sort of media to any device in the house capable of reading it. That means videos from your computer to your iPad… or your new AppleTV.
• iTunes 10 should be available to download shortly.
iTunes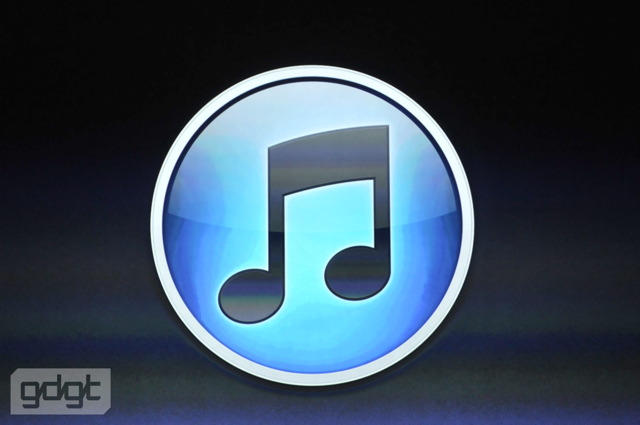 • "Skeptical" of the cloud or going streaming-only (despite their huge North Carolina data center which seems custom built for the task), iTunes 10 is more conventional than rumored.
• The icon has changed, eschewing the CD that defined previous iTunes icons because digital delivery is now way bigger and more important than the CD.
• iTunes 10's biggest new feature is Ping, a social network something between Last.fm, Twitter and Facebook. Follow friends and artists to be alerted to not only what music they love most, but local concerts in your area.