It's not like you can ever find the app you're looking for on your various home screens anyway, so why not do something fancy with those icons instead? Like, making your home screen an expression of your inner chakra, man. In this week's Cult of Mac Magazine, we'll show you some amazing tweaks for your home screen.
You'll find that story and more in this issue. Get your free subscription to Cult of Mac Magazine from iTunes. Or read on for this week's top stories.
Cult of Mac Magazine, Issue 235
Check out these amazing iPhone home screens
It's not like you can ever find the app you're looking for on your various home screens anyway, so why not do something fancy with those icons instead? Like, making your home screen an expression of your inner chakra, man. Or getting in tune with the color harmonies of the universe or whatever.


Add blank spaces to iPhone's home screen grid
Some of the most creative iPhone home screen designs we've ever seen use blank gaps to separate icons into groups or to create interesting stepped patterns. But how is that even possible? After all, if you delete a home screen icon, the others close ranks to fill in the space.


Leaked Apple email hints possible iTunes end
Apple could kill off iTunes in the near future, a new report suggests. It cites an email that Apple reportedly wrote to people in the music industry recently, announcing the "end of iTunes LPs." The iTunes LP format was first introduced in 2009 and let publishers add interactive artwork, along with assorted iTunes Extras, with their content.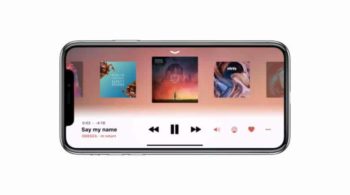 Apple Music could be even prettier with iOS 12
iOS 12 will focus on fixing all the problems plaguing iPhone and iPad users. This concept imagines what it could do for Apple Music. It showcases a gorgeous new design with improved controls, and a dark mode that would be perfect for iPhone X.


How to make your iPhone speakers louder
Apple improves the speakers in iPhones, iPads and iPods with each release — usually making them louder than the previous generation. Still, people constantly complain that iPhones are not loud enough. In our latest Quick Tips video, I'll show you a super-easy way to boost those tiny speakers. Check out the video below to see how to make iPhone speakers louder!


Use iCloud Drive to free up storage on Macs
Is your Mac stuffed fit to burst? Do you look at the Finder's Status Bar, see "1GB available," and then give up what you were doing and go check Twitter instead? What if I told you that you could offload much of the junk/important data on your Mac to iCloud, just like you do with your iCloud Photo Library? Well, you can, and it's easy. It's called Optimized Storage.


How to save $1 on every coffee you buy
The Square Cash Coffee Reward program has been the highlight of my last six months. You can either take that as an indictment of my quality of life, or a resounding recommendation for this coffee cash-back program. Every time I pay for a coffee, I know that whatever total the barista tells me, I will actually fork over $1 less than that.


Score the skills to build working iOS apps
If you like to pretend you're in a private detective movie, recording yourself with voice-memos as you go about your everyday business, then your app choice is obvious: Voice Memos from Apple. It's built into your iPhone, it's simple, quick to use, and rock solid. But if you're a musician, and you want to quickly capture ideas, the choice is more complicated. Let's take a look at the best iOS apps for recording music memos.


Hands on with Ottm's wood Apple Watch bands
We think Ottm, a manufacturer of wooden Apple Watch bands, offers one of the best unboxing experiences. The bands are awesome, too. Made from zebrawood and/or sandalwood, each hand-finished strap is eye-catching, comfortable and unique. We made a video to show you what to expect. And, check out Ottm's wooden Apple Watch bands in the Watch Store.


Save 15% on Ullu's leather Apple Watch bands
Ullu just released a collection of new colors to its vibrant assortment of handcrafted leather Apple Watch bands, perfect for spring styling. Check out the full collection in our Watch Store and read on to learn more about Ullu's amazing hand-colored and premium leather bands for spring. And, take 15 percent off these bands until March 19.


Get a massive bundle of tools featuring Bizplan
We're still in the midst of a startup boom. The model of small, scrappy business-building has resulted in a body of knowledge about how to succeed. It's also led to a bevy of tools. So we've gathered some of the best of them into a bundle of biz-boosting software.


iPhone case doubles as a retro gaming console
There was a time when the little glowing bricks we carried around were called Game Boys. In simpler days, passing time meant burning through Tetris. With the Wanle Gamers Console, you can reclaim the nostalgia of portable gaming, and protect your iPhone at the same time.


HomePod mini and the end of iTunes
This week's episode of The CultCast is packed with great Apple stories. We talk: Reports of a cheaper, smaller HomePod; the end of iTunes; MoviePass tracking your every move; the first security camera for your car; and more! Hit play to catch the discussion.