Sigur Ros by richjm
I've said it before, and I'll say it again now: the iPhone camera is technically rubbish, but I'm endlessly impressed by the ingenuity and creativity people show with it.
This morning I browsed around Flickr for images of gigs and concerts taken with iPhones; there are some really atmospheric shots to be found.
Still, I'd stay away from the mosh pit if I were you. Or keep your iPhone in a zip-up pocket.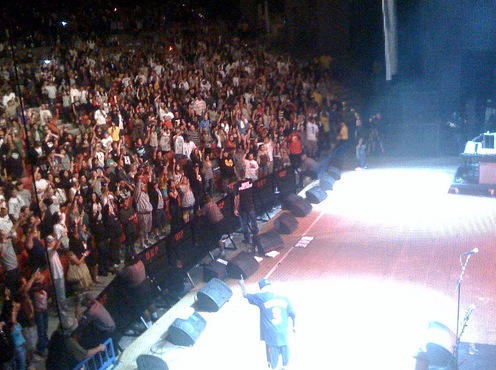 A Tribe Called Quest by Mat Honan
Lostprophets by Shiny Things
Black Rebel Motorcycle Club by CosmoPolitician
(All photos used under Creative Commons license. Thanks to the photographers.)