When you buy an iPhone, you're just getting started. For become useful in your day-to-day life, you'll want some extras. So if you're going to listen to music, that means headphones. If you're driving a lot, you've got to have a car mount. All those accessories can add up, which is why we've rounded up four key iPhone add-ons, each for less than 25 bucks. Read on for more details:

Qi Wireless Fast Charging Pad – 50% off
Wireless charging has finally moved from science fiction to real-world fact. This Qi charging pad shows just how simple and sleek the technology already is, offering a fast boost by simply setting your Qi-compatible phone down. Besides the convenience, it offers protections from overcharging, overheating and shocks that can affect overall battery life.
Buy now: Get a Qi Wireless Fast Charging Pad for $10.99. That's half off the usual price.
KlikR Universal Remote Control – 31% off
Your iPhone can do a lot, but you can vastly expand the possibilities by turning it into a universal remote. This tiny Bluetooth device connects to any infrared-controlled product, making it controllable from your phone. So whether it's your TV, stereo, ceiling fan, air conditioner, you name it. Additionally, the included app helps organize and navigate all your connected devices.
Buy now: Get a KlikR Universal Remote Control for $19.99. That's 31 percent off the usual price.
ExoMount CD Car Mount – 33% off
When your phone goes everywhere with you, that includes the car. So you need to have a hands-free mount, not just because it's safe, but because it's the law in many states. The ExoMount hooks easily into your car's CD player, with easy 360° rotation. So your phone stays in view and out of hand while you're driving.
Buy now: Get an ExoMount CD Car Mount for $19.99. That's 33 percent off the usual price.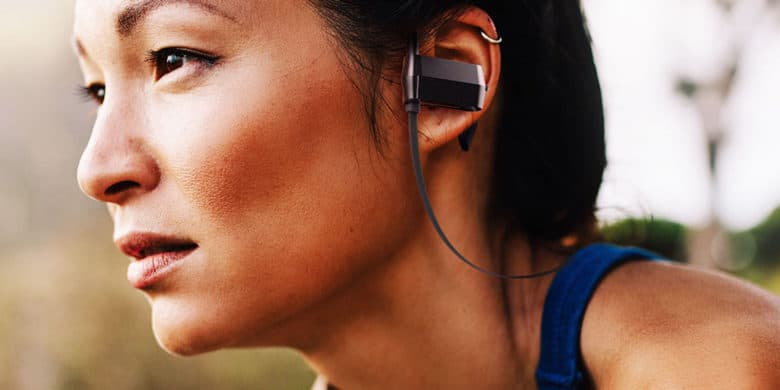 ATECH Sports Bluetooth Earphones – 37% off
Without a good set of headphones, you're only going to get a fraction of the possible uses for your phone. These Bluetooth earbuds are great for casual listening on a commute, or during intense physical activity. High fidelity drivers offer great sound quality, while IPX4 rated sweat-proofing makes them tough enough to survive even intense workouts. Plus, they can take and make calls, lasting for 7 hours on a single charge.
Buy now: Get a set of ATECH Sports Bluetooth Earphones for $24.99. That's 37 percent off the usual price.