Since I started running Cult of Mac's YouTube channel, I've been striving for the best visuals and audio possible. Compare our latest videos with some of our earlier ones, and you should see improvements across the board.
I've always neglected audio, but I've learned over time that sound proves vital to crafting quality videos. So much importance to mics do I give now that I've even made a Review of the best karaoke mics here. With that in mind, I recently tried out the Rode NTG4+ microphone. Now it's part of my essential kit for creating videos.
Check out my video review below.
This post contains affiliate links. Cult of Mac may earn a commission when you use our links to buy items.
Rode NTG4+ microphone review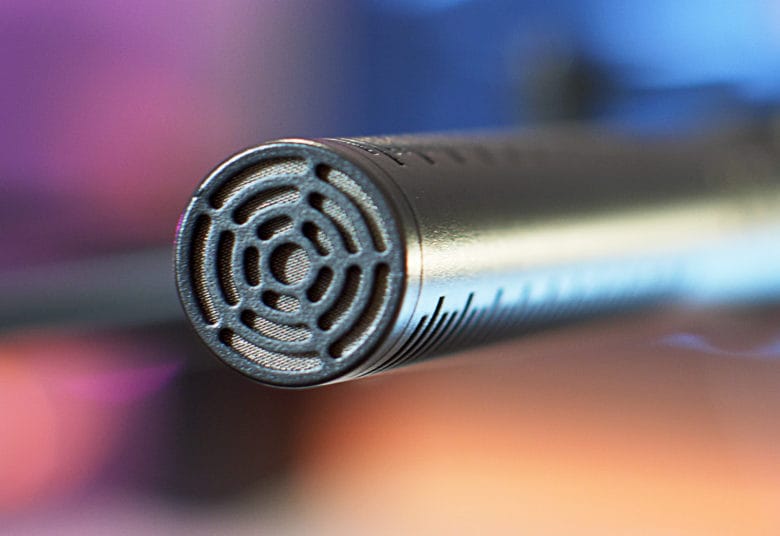 Before the NTG4+, I used a Rode SmartLav+, which hooked up to my iPhone and recorded through an app. The sound was great considering that mic's convenience and price, but the process wasn't ideal. Tansferring large audio files from my iPhone to my Mac was a drag.
That's why I moved on to the Rode NT-USB mic, which is great for doing voiceovers or podcasts, but not for doing pieces to the camera. (I had to have it plugged into my computer and balanced on a stool out of the shot.)
The NTG4+ is a shotgun mic, designed to be held at the end of a boom pole. It's the kind of mic I should have used from day one.
It retails for around $399 but Amazon typically sells it for less. Basically, it's a steal for sound quality so stellar. The build quality of the microphone is great, and it comes with a 10-year warranty.
Digital controls
The Rode NTG4+ packs digital controls for a 10db pad, which doubles up as the on/off switch, a high-frequency boost and a high-pass filter.
The 10db pad reduces the output of the microphone so you can record louder events. The high-pass filter gets rid of some low rumbles. (If you're filming outdoors with wind or traffic, etc., it will help eliminate the unwanted noise.) The high-frequency boost gives a bit of a sparkle and more presence for deep voices and dull sounds.
One of my main reasons for switching to a boom mic was convenience. When I had my lapel mic or the NT-USB, there was always a bit of setup time. This way, I can leave my rig all together and get to recording my videos a lot faster.
Rode NTG4+ battery offers plenty of juice
Another brilliant feature with the NTG4+ is the built-in rechargeable lithium-ion battery.
It charges via USB, which proves super-handy for filming while travelling since I can plug the mic into my laptop or car. The rechargeable battery eliminates the need to find an AA battery or use phantom power, which drains my camera. It takes around two hours for a full charge, but then lasts up to 150 hours. Since I've had the microphone, I've only charged it once or twice, (which is ideal for me, as I'm awful at remembering to charge things).
Since the Rode NTG4+ is a directional microphone, it's ideal for my setup. I often encounter a lot of surrounding noise that I just can't control. Things like cars driving past, or bad weather like wind and hail, can ruin my audio. But because the NTG4+ mainly picks up what is in front of it, it eliminates a lot of the ambient noise. What's more, the sound quality is just perfect. It's crisp and clear with deep bass.
The size and weight of the NTG4+ are comparable to other microphones in its price range such as the Sennheiser MKE600, which is an impressive feat considering all of the extra features and built-in battery.
Crispy audio
Overall, there's nothing I'd change about this microphone. I've tried others in this price range but the Rode delivers my favorite sound quality. It also packs the most features — and I can't stress enough how great the built-in battery is. The standard NTG4 mic does not have the built-in rechargeable battery, but its price point is only slightly lower than the NTG4+, so it's a no-brainer to pick up deluxe model.
Buy from: Amazon
Rode provided Cult of Mac with a review unit for this article. See our reviews policy and check out more stuff we recommend in our Best List reviews.