Tech accessories brand Satechi is using CES this week to show off a new dual charging station that will create the appearance you're trying to show off your iPhone and Apple Watch.
The Smart Dual Charging Station props up your iPhone and Apple Watch on a stylish stand of silver or space gray brushed aluminum that neatly organizes your charging cords. The station is customizable and can also work with other Apple accessories, such as the Apple Pencil and Siri Remote.
Satechi also promises the charging station will not overheat or short circuit with electronics that detect and deliver a total of 15W.
Cords coil on spools directly under each dock to remain hidden during charging.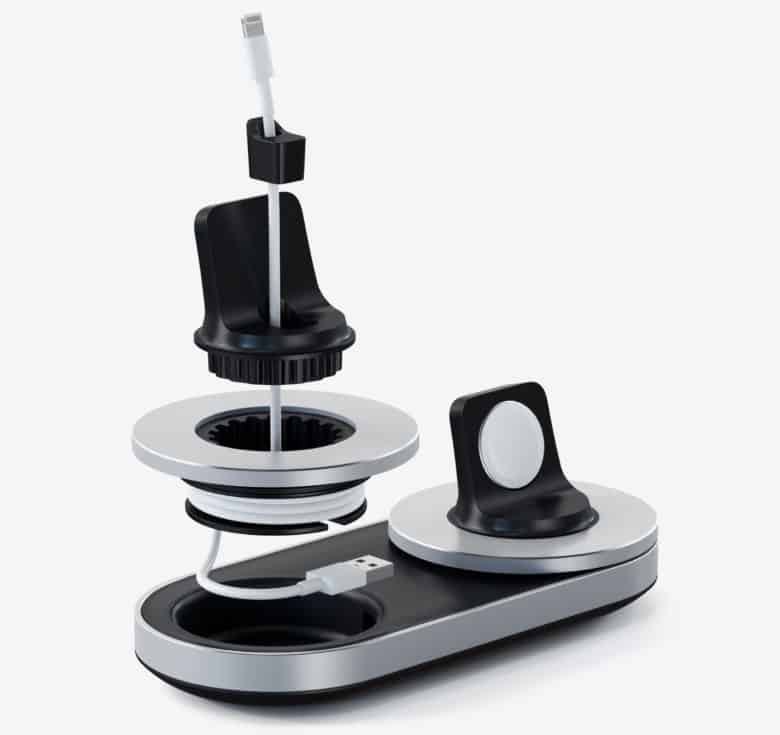 The Smart Dual Charging Station, which will retail for $64.99 starting sometime this Spring, uses a USB-C connector.
Founded in San Diego, Satechi started in 2005 with car audio products but quickly branched out into tech accessories. It was one of the first consumer electronics companies to design USB-C docks and adaptors as companies, including Apple, began designing machines with C ports, the new USB standard.