Apple's latest mobile operating system brings tons of great new features. From multitasking to drag-and-drop functionality, iOS 11 will turbocharge your device. Find out how to make the most of your iPhone or iPad in this week's Cult of Mac Magazine with our roundup of the best iOS 11 tips and how-tos.
In this week's issue, you'll find those stories and more. Get the latest on on how iOS 11 will change the way you use your iPad. Check out our roundups of the best new cases for your iPhone 8 and iPhone 8 Plus as well as the best straps to outfit your new Apple Watch Series 3. Get your free subscription to Cult of Mac Magazine from iTunes. Or read on for this week's top stories.
Cult of Mac Magazine, Issue 211
Everything you need to know about iOS 11
We've created this iOS 11 guide, which we will update going forward, so you can easily find links to our best iOS 11 tips and how-tos. Read on for more on the radically improved Notes app, iOS 11's powerful new camera features and more.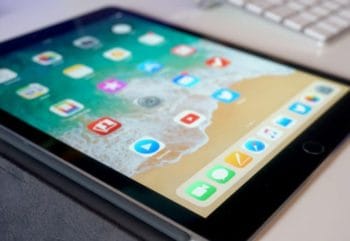 iOS 11 will change the way you use your iPad
When you install iOS 11, your iPad will be transformed from a big iPhone, into a slick mobile computer. It has completely changed how I use my iPad, to the extent that I probably never need to buy another Mac again.


3 big problems with Apple Watch Series 3
The Apple Watch has come a long way from the first model. With each update, Apple adds important missing ingredients, like GPS, a faster processor, cellular and an altimeter. But three big problems still remain.


Series 3 reviews: LTE is big, but battery life suffers
Many reviews point out that Apple Watch Series 3 suffers from cellular connectivity problem, which is particularly frustrating if that's the main reason you're buying this device. However, Apple has already acknowledged this — and promised a fix.


iPhone 8 reviews: Wait for iPhone X
Now that review embargoes have lifted, Apple's favorite tech journalists are busting out their iPhone 8 reviews. Are the iPhone 8 or 8 Plus worth shelling out for? Check out our iPhone 8 review roundup.


Apple TV 4K reviews: Super-sharp step in the right direction
Embargoed reviews of the new Apple TV 4K have lifted, and the feedback is… pretty good. With an emphasis on the "pretty," thanks to the Apple TV's newfound 4K viewing capabilities. That's not to say things are perfect, though.


How to customize Control Center in iOS 11
In iOS 11, you can customize the Control Center, removing some of the shortcuts you don't use, and adding in some new ones. This, combined with Control Center's new in-depth, 3D Touch controls, makes it a lot easier to quickly access functions you don't necessarily want to open an app to use.


How to use the new Files app on iOS 11
Files is the new Finder app for iOS 11, and it's already about a million times better than the basic file-picker it replaces — iCloud Drive. Files is a central place from which to access all the files on your iDevice, and in iCloud.


Best iPhone 8 and iPhone 8 Plus cases so far
The iPhone 8 and iPhone 8 Plus may cost as much as the top-end iPhone X, but that certainly doesn't mean you don't want to protect your new iPhone. Here are our top picks for the iPhone 8/8 Plus cases you need to know about.


Best Apple Watch Series 3 bands!
Today's the day to order an Apple Watch Series 3, unveiled at Apple's keynote in Cupertino last week. And, we've got the must-have bands to outfit it. All of the newest bands and many more from each brand are available in our Watch Store. Read on and check out our must-haves.


These iOS 11 courses will get you coding like a pro
iOS 11 is upon us. So coders are scrambling to get caught up with all the new tweaks and features. If you don't know where to start, we've got a bundle of comprehensive courses that'll catch you up.


Turn your iPhone into a mobile microscope
It's a great big old world out there, but let's face it there are enough photos of the Eiffel Tower. Meanwhile, there's an entire universe in every park, garden, or living room at the small scale. Unfortunately, your iPhone isn't really equipped to photograph it.


Apple Watch just got way more stylish
This week on The CultCast: iPhone 8 reviews are in! We'll tell you what everyone loves about the 8, and why you should get one over the X (but probably won't).