ARSoccer from Laan Labs is the first soccer game in the App Store to use augmented reality, along with your iPhone's camera, to juggle a virtual ball with your feet.
There are two game modes; Free Play, which pretty much explains itself, allowing you to practice at will and perfect your skills; and Arcade Mode in which you try to keep the ball from dropping to the floor and get as many "hits" as you can for your highest score.
The best way to see how this game works is to check out the video here.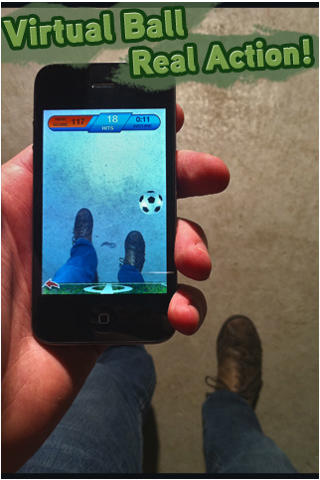 It's a fantastic concept and it's a great way to get involved in a game. I wouldn't advise you play at the bus stop, however – you may get some funny looks.
At just $0.99, ARSoccer is a bargain! Get it in the App Store here.