Welcome to Top Tech under $100. Each month, Cult of Mac rounds up some of the best tech products and accessories we come across that cost less than a C-note. This month we've got cases, MacBook expansion cards, tech for sleep and much more. Check out the video below to see this month's selections — and don't forget to enter our giveaway!
This post contains affiliate links. Cult of Mac may earn a commission when you use our links to buy items. Read our reviews policy.
Circle with Disney
If you're a parent, you'll know the struggles of trying to pry your kids away from the internet. Circle lets you set time limits for individual family members' tech usage, block websites based on your child's age, and even pause internet access entirely when it's time to log off.
Circle is a small white cube with a footprint about the same as an Apple TV. It sits anywhere in your house (but best near your router). Setting up the Circle is super-easy, taking a matter of minutes. You simply link it to your home Wi-Fi network through the free companion app. Once connected, you can create individual profiles for each member of your family.
Circle includes five presets: pre-K, kid, teen, adult and none. These will automatically block certain websites as necessary for the age groups so you don't need to go through the process of fine-tuning. Alternatively, you can block individual sites by adding their domains manually.
You can also restrict internet use by time or day or the amount of time per day. For instance, for a specific child, you can allow a total of five hours per day online. Or you can allow unlimited access between the hours of 9 a.m. and 9 p.m. You're in complete control — and Circle makes it very easy to handle that position of power.
Every family with kids, especially younger ones, should own a Circle. It's really a phenomenal device and I've yet to see something that manages and restricts internet use more effectively. $99 gets you the Circle and everything it's capable of, no subscriptions needed. It will save you a lot of time and stress.
.com/dp/B019RC1EI8/?tag=cult087-20" title="Buy from Amazon" class="norewrite" rel="sponsored">Amazon
Nodus iPhone cases
If you're on the lookout for a new luxury case for your iPhone 7 or 7 Plus, then look no further than the selection from Nodus. From the packaging alone, you can tell the company makes quality products.
You can choose from two styles for the iPhone 7 and 7 Plus, either the slim Shell case or the wallet-style Access case. Both are made from vegetable-tanned Italian leather and are compatible with Nodus' magnetic docking system.
The Shell case's polycarbonate core, which protects your iPhone from knocks and drops, gets covered in leather. A microfiber lining protects the iPhone when installing and removing the case.
The luxurious Shell feels super-nice in the hand and adds a little bit of extra grip to the phone. It also comes with Nodus' docking system, which consists of a tiny magnet with some 3M tape on the back so you can mount it in your car or bike.
The Access portfolio case attaches to the iPhone with microsuction. Simply place the phone onto the case, then press down: The phone is well and truly stuck on there. Even when I shake the case, that iPhone is going nowhere. This case also comes with a slot for any cash or cards you want to carry. It will fit about three cards comfortably, but you will need to buy the magnetic dock separately.
I've used a few Nodus cases in the past. These top-quality cases age beautifully over time. For $70, they're also a steal for what you're getting in return in terms of quality and function.
Price: $70.11
Buy from: Nodus
Peel iPhone cases
If a leather case is not your thing, and you're after something minimal and ultra-thin, try Peel cases. By far the sleekest cases out there, they measure just 0.35 mm thin. They're completely free of branding, with no huge logos printed anywhere, so Peel cases are as minimal as it gets. They're also great if you've been pining to switch up your black iPhone for a jet black iPhone — you can do that in seconds with Peel's jet black case.
On the iPhone, the Peel case genuinely isn't noticeable in the hand whatsoever apart from the tiny, subtle lip that protrudes around the camera lens. While it does offer some protection, it's obviously nowhere near military-grade. I've actually dropped mine with the Peel case on and it did save my phone from yet another scratch. Still, these cases definitely emphasize style over protection.
The case comes in seven colors, so you can switch up the look of your iPhone quickly and easily without the use of skins. At $24.99, they're cheap enough to buy more than one.
Price: $24.99
Buy from: Peel
Casetify tassel Lightning charger
If you're a female member of our audience, or you're looking to buy a present for your tech-loving girlfriend or mom, Casetify offers a convenient Lightning cable disguised as a tassel for a handbag.
The tassel and cable itself is made from lamb leather, and from first glance you can't even see the cable. It's fairly short to conveniently carry a cable on you at all times but it has both the USB and lightning connections and is long enough to plug into a laptop. It comes in 4 different colours including a tan, pink and white, as well as the black I have here, so it can compliment plenty of purses or handbags.
It's even saved my battery in the past when my iPhone was about to die on a train, and luckily my fiancee had this on her bag and there were USB sockets on the train so I was able to charge my phone through the journey.
Price: $60
Buy from: Casetify
LectroFan micro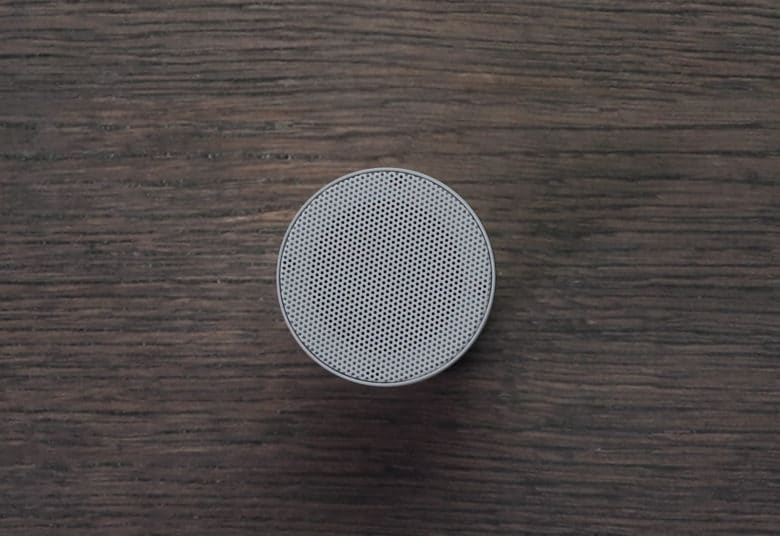 If you have trouble getting to sleep — or if you're like me, and can't sleep in silence — the LectroFan micro might be the product for you. It plays 10 different, relaxing sounds (including five fan sounds, four white noise sounds and a calming ocean soundtrack).
Its cool swivel design is perfect for travel. Plus, Built-in Bluetooth means you can use it as a speaker to play music from one of your connected devices. Considering the small size of the speaker, the audio can go pretty darn loud. The battery will last for around 16 hours playing the sleep sounds or six hours playing music, depending on the volume.
With a $35 price tag and its tiny size, this little speaker is definitely a piece of top tech.
.com/dp/B01LBVLAFK/?tag=cult087-20" title="Buy from Amazon" class="norewrite" rel="sponsored">Amazon
Transcend JetDrive Lite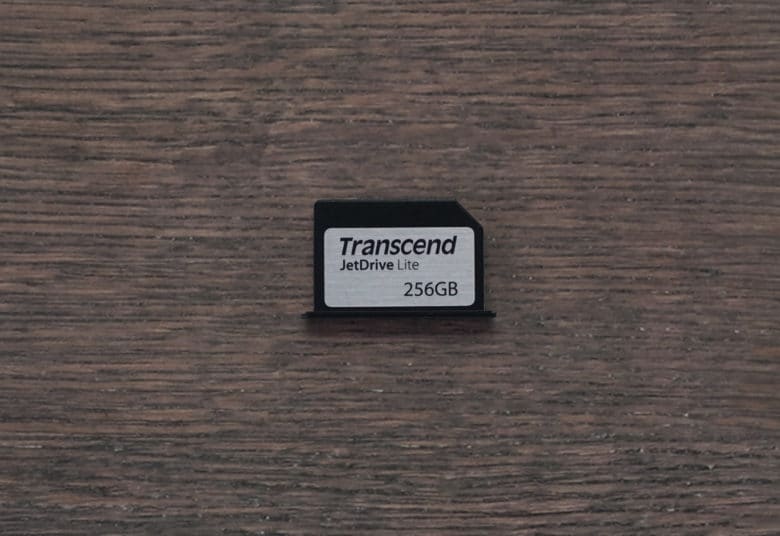 Last but not least is the JetDrive Lite from Transcend, an expansion card that seamlessly fits into your MacBook to increase storage by up to 256GB. Prices vary depending on storage size and MacBook compatibility, with a 128GB model coming in for around $70. (The 256GB version retails for around $159.)
The JetDrive slides straight into your MacBook's SD card slot and instantly boosts the storage capacity of your laptop. Transcend uses the highest-quality flash storage, delivering blazing-fast read speeds of up to 95MB per second and write speeds of up to 60MB per second.
Transcend also went one step further than a lot of competitors, producing a free companion Mac app that offers recovery and power-saving functions. If you accidentally delete a file, it can bring them back. It also ejects the JetDrive when your MacBook goes into standby mode and remounts it once you wake it up. If that's not enough, the JetDrive Lite is also resistant to water, dust and shock.
.com/s/ref=nb_sb_noss_2?url=search-alias%3Daps&field-keywords=transcend+jetdrive+lite">Amazon
Enter our giveaway!
Want a shot at winning the products reviewed in this month's "Top Tech Under $100"? Enter below for your chance to win nearly $500 worth of quality gear. One lucky winner will receive: one Circle with Disney (retail value $99), one iPhone 7 Nodus Access case ($70.85), one iPhone 7 Plus Nodus Shell case ($70.85), one iPhone 7 Peel case ($24.99), one iPhone 7 Plus Peel Case ($24.99) and one LectroFan micro ($34.95).
Enter using as many methods as you like — the more entries, the better your chances. The giveaway closes at 3:59 p.m. Pacific July 22, 2017.
Cult of Mac Top Tech July 2017