Facebook is aiming to make its Messenger app the go-to spot to talk about music with a new update that makes it easier to share songs with friends.
During the company's F8 developers conference this morning, Facebook unveiled a new way for third-party apps to integrate with communications platform. And Apple Music is one of its first partners.
Close to the end of his presentation at F8, Messenger boss David Marcus, said, "I'm really excited to share with you that Apple Music will soon be on the platform as well."
More social Apple Music
Details on how Apple Music's extension will work in the app weren't revealed. However, Spotify is one of the app's other partners and it showed off how simple its integration will be when it launches.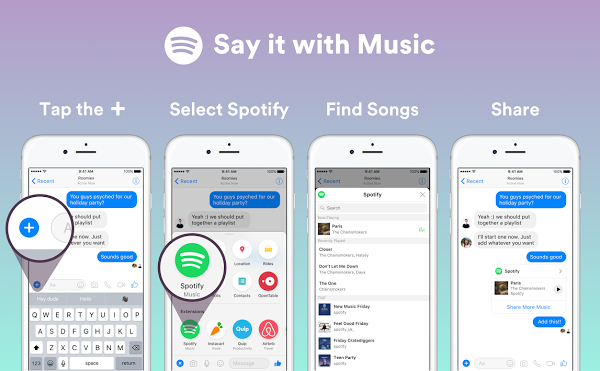 Spotify originally integrated with Messenger last year, but users were forced to open the Spotify app to find songs. Now you can just select the Spotify extension to search for what you want without leaving the app. Music will also play directly in Messenger.
Apple hasn't said when its extension will be available but you can grab Spotify's now.