With the new year come countless resolutions to do more and better work. That's why we've rounded up some of the best deals on productivity services in the Cult of Mac Store. We've got a lifetime of cloud storage, a time-saving virtual assistant, a Gmail-powered task manager, and a tool for mapping your thoughts and ideas. They'll all bring your day-to-day workflow to a new level. Read on for more details:
Zoolz Complete Cloud Storage: Lifetime Solution – 98% off
Cloud storage is an important part of data management and backup arrangement. Zoolz offers a deal that's hard to refuse, a full terabyte of super secure cloud storage for less than 50 bucks. It's divided between 500 GB of instantly available storage, and another 500 GB of long term 'cold storage' that takes between 3 to 5 hours to retrieve. Your data is encrypted with military grade encryption before it even leaves your machine, with handy tools like backup scheduling, bandwidth throttling, icon overlay, file retention and lots more.
Buy now: Get a lifetime of Zoolz cloud storage for $39, a whopping 98 percent off the usual price.
EasilyDo: Lifetime Subscription – 90% off
EasilyDo saves hours and hours of time by intelligently presenting the task related info you need, when you need it. Get automatic updates on your shipping statuses, travel arrangements, meetings and more. You can also save time going through your emails thanks to a smart response-prioritizing function, store all your event confirmations, restaurant reservations, movie tickets, and more all in one place. That's just a few of the many included tools for keeping on top of your day to day.
Buy now: Get a lifetime of EasilyDo for $19, a discount of 90 percent.
ActiveInbox: The Ultimate Gmail Task Manager – 37% off
It's easy for our Gmail inboxes to become overstuffed monuments to stress. ActiveInbox cuts the clutter and turns your Gmail into a simple and elegant task manager, letting you regain control right at the root of a task or conversation. It integrates with Gmail on browsers and mobile devices, allowing for special folders among projects and clients, scheduling for all your due dates, annotations for messages, reply tracking, and lots more. You can even schedule emails to be sent later, and condense long threads into briefs that highlight the important points.
Buy now: Get ActiveInbox for $24.95, 37 percent off the usual price.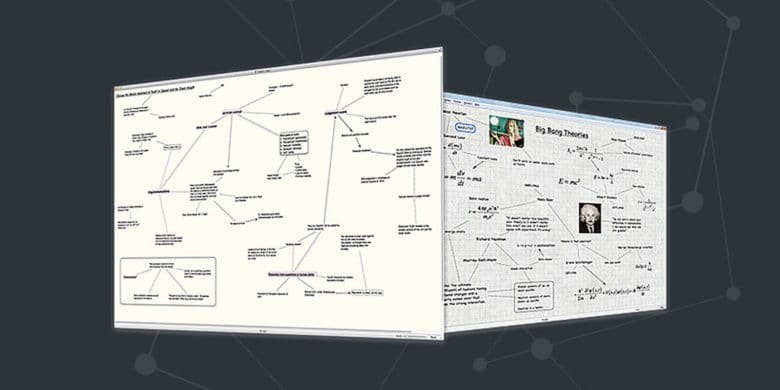 Our ideas can get tangled and lost in the fray of everyday life. Scapple is a freeform mind-mapping software that helps you to record and find the connections hiding between your ideas. Whether it's a professional, personal, or creative project, you can visualize the thoughts floating around in your mind, literally trace lines or arrows between them, add notes anywhere on the canvas, group notes together in various shapes, and never ever run out of space. It's like a notepad from the future.
Buy now: Get Scapple for $10, that's a 33 percent discount.