This week's best deals are your opportunity to upgrade your digital workspace without downgrading your checking account. We're looking at more than a dozen award-winning productivity apps for whatever you're willing to pay, a charging hub that does double duty as a device organizer, a terabyte secure cloud storage, and a keyboard shortcut app that can vastly improve efficiency on your Mac. It's all going for cut-rate prices, read on for more details:

Pay What You Want: The Award-Winning Mac Bundle – Pay what you want
This is a grab bag of top notch, award-winning Mac apps that can up any computer user's efficiency and productivity. Industry-recognized apps like Drive Genius 4, The Hit List, and WinZip 5 are in there, along with some you might not be familiar with, like Aurora HDR, VPN, Project Planning Pro, and lots more. From online anonymity to photo editing, task management, and beyond, there's something here for anybody, at a price anyone can afford.
Buy now: Name your price for this bundle of award winning Mac apps.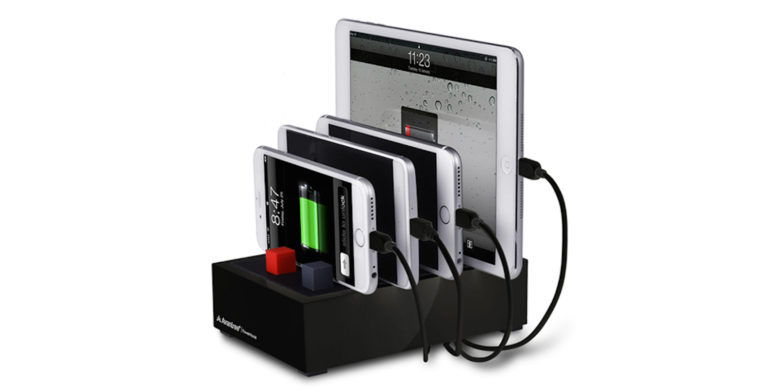 Avantree PowerHouse 4-Port Fast USB Charging Station – 28% off
Keep your desk clear and all your devices juiced with a single charging station. This USB hub from Avantree packs four ports with 4.5A/22.5W output, for a super fast charge that adjusts to the needs of the specific devices plugged into it. A convenient velcro system keeps cables out of sight, making this the ideal desk companion for anyone with a bunch of mobile devices to wrangle.
Buy now: Get the Avantree PowerHouse for $35.99, that's a discount of 28 percent.
Zoolz Complete Cloud Storage: Lifetime Solution – 98% off
Cloud storage is an invaluable resource that can cost more than many of us have to spend on it. If that sounds familiar, this deal from Zoolz should be music to your ears — it's a lifetime of 500 GB of instant-access cloud storage, plus another 500 GB of Cold Storage for long-term data, totalling a full terabyte of storage at a small fraction of what it would usually cost. All your data is encrypted with military-grade 256-AES encryption before it even leaves your machine, and can be accessed via an easy visual interface.
Buy now: Get a terabyte of Zoolz storage for $39, that's a massive 98 percent off the usual price.
Keyboard Maestro – 44% off
Any Mac power user will tell you the importance of learning the many time-saving keyboard shortcuts built into OS X. But that's nothing compared to the efficiency you can reach with something like Keyboard Maestro, which lets you create or record custom macro shortcuts that you can summon at any time. Open documents instantly, type entire sentences with the press of a key, use web apps, trigger macros with hot keys depending on whether they're pressed, released, or tapped multiple times, and lots, lots more.
Buy now: Get Keyboard Maestro for $19.99, a discount of 44 percent.