This week's saw some especially tempting deals, so we've done what we always do and gathered the best of the bunch. From a replacement set of Lightning cables, to an external battery that's basically a portable wall outlet, a seamless solution to add gigs of space to your hard drive, and a set of sports-ready bluetooth headphones. This is the top of the week's heap, folks — take a look:

Apple MFi-Certified Lightning Cable: 3-Pack – 61% off
We all know that Lightning cables — the lifelines that keep our phones charged and up to date — are way too fragile. That's why it's wise to have a backup, or three. This 3-pack of USB 2.0 cables, delivered and certified by Apple itself, offers a spare when you need it, as well as the next time, and the next. With MFi certification, you can be sure these cables will last and perform properly.
Buy now Get this 3 pack of Lightning cables for $21.99, that's a full 61 percent off the usual price.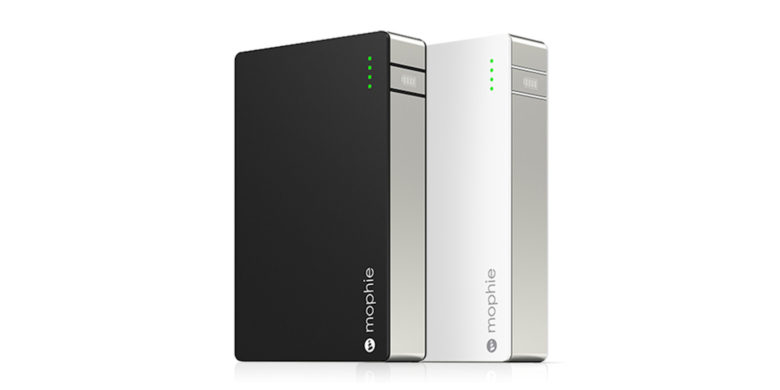 Mophie Powerstation XL External Battery (Refurb) – 69% off
Oh, the feeling of needing a wall outlet when none is in sight. With this 12,000mAh external battery, you'll be able to haul all the juice you need in your bag. This brick will provide 8 complete charges for most smartphones, with 3 levels of charging — 500mAh, 1A, and 2.1A — offering control over how fast your devices charge, with enough output to charge 2 tablets simultaneously.
Buy now Get the Mophie Powerstation for $39.95, that's a discount of 69 percent.
Nifty MiniDrive Air – 15% off
Storage is something you can't have too much of, but it is something that can take up too much space. This MicroSD card adapter plugs right into your MacBook, seamlessly lining up with its chassis while adding up to 200GB of storage space. It's designed to be invisible, but you'll see the benefit right away, with a bunch of extra capacity and direct integration with Time Machine, making this a great, affordable backup tool.
Buy now Get the Nifty MiniDrive for $33.99, that's 15 percent off the usual price.
TOTU Bluetooth Sport Headphones – 65% off
We all know the maddening and disorienting moment when a quick movement suddenly yanks the earbuds out of your ears. Avoiding that feeling is reason enough to pick up a set of Bluetooth headphones like these ones from TOTU, which also happen to be perfectly suited for outdoors and physical activities. Their moisture resistant 'Liquipel' design means you don't have to sweat over them getting shorted by, well, your sweat, all the while delivering crisp audio with bumping bass for a full 7 hours on a single charge.
Buy now Get these TOTU Bluetooth earbuds for $34.99, that's a full 65 percent off the usual price.