The word 'selfie' might make you smile or it might make you roll your eyes, but there's a lot more to it than just front-facing cameras and goofy looking sticks. We've gathered some great tools for taking a wide variety of shots in a variety of situations, whether you're trying to get the perfect jumping shot, experimenting with points of view, get shots or video from inside a car, or just more space for storing all of those photos. Any one of these could change the way you take selfies, so take a look:

Anti-Gravity iPhone 6/6S Case – 25% off
Think of this as the friend who will always hold the phone exactly where you want it, perfect for composing selfies at a distance or getting that perfect group jump shot. The Anti-Gravity case sports an understated, classy design with TPU edges and a nano-suction surface that can to stick to glass, mirrors, whiteboards, metal you name it, all while protecting the phone from harm. This is an ideal way for hands-free use, whether selfies or anything else.
Buy now: Get the Anti-Gravity for $29.99, a discount of 25 percent.
Acesori 5 Piece Smartphone Camera Lens Kit (Silver) – 80% off
Selfies tend to look the same largely because they're all taken with the same lens. Acesori offers a way to vastly expand your visual palette by adding three lenses to your iPhone, bringing its images that much closer to DSLR quality. Made of high quality, anti-scratch glass, the fish eye, wide angle, and macro lenses easily connect to the magnetic ring around your phone's camera, with reduced glare and reflection. Now you can experiment with brand new image qualities and perspectives to inject new life into the same old selfies.
Buy now: Get this 3-in-1 lens kit for $9.99, a whopping 80 percent off the usual price.
Layze Flexible Universal Car Mount – 73% off
Sometimes your best — and most shareable — moments come while driving, but capturing them is unsafe and illegal without a mount like this. Layze's sturdy, flexible car mount easily and firmly fixes to the dashboard or windshield, with 360 degrees of rotation and a gooseneck mount to accommodate any shot you want. It's compatible with pretty much any smartphone or GPS, and frees your hands to focus on getting where you're going or saying what you need to say.
Buy now: Get the Layze flexible car mount for $12.99, a full 73 percent of the normal price.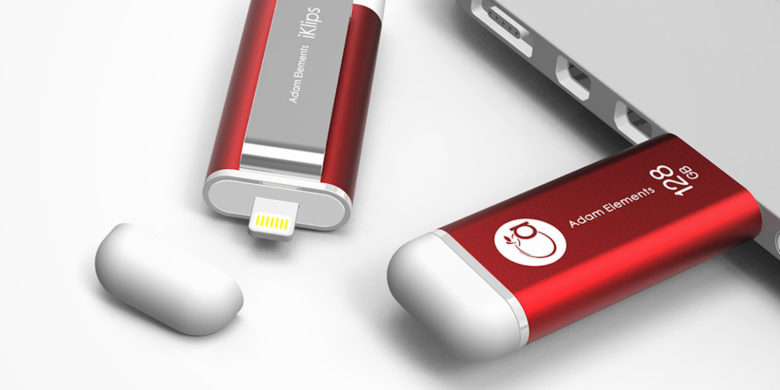 iKlips iOS Flash Drive – 20% off
If you take a lot of selfies – or pictures in general – you know that space on your iPhone gets eaten up fast. That's why the iKlips flash drive can be a lifesaver, instantly adding up to 256GB to your phone or tablet, making it easy to transfer and store all the selfies you care to snap (along with music, tv shows, docs, basically anything made of bits). This super slim external drive is perfect for travel, and is operable via a simple iOS app, making it a no brainer for anybody with a penchant for shooting photos on their phone.
Buy now: Get this iKlips flash drive for just $55, a discount of 20 percent off.