This week brought with it a great crop of deals on gears and gadgets, and there are some brand new ones you might have missed. We've got a sleek nightstand for your Apple Watch, an app that will keep your writing error free, a versatile tripod for your cell phone, and a high res dashcam with a massive 8GB drive. That's a lot to sort through, get digging:

NightStand for Apple Watch – 33% off
The NightStand represents an engineer's take on the Apple Watch charging dock, with a minimalist profile and sleek design that makes charging and detaching a one-handed affair. It suctions to nearly any surface so it's not susceptible to being knocked over, and is made with a soft textured medical-grade silicone. It looks nice, treats your Apple Watch with the respect it deserves, and is durable and convenient for travel.
Buy now: Get the NightStand for $19.95, a third off the normal price.
WhiteSmoke Premium: Lifetime License – 66% off
Writing at the computer is largely about correcting errors in spelling and grammar. WhiteSmoke uses advanced grammar, spelling, punctuation, and style detection algorithms for mobile and desktop that makes it easy to maintain pristine writing in your correspondence, documents, on all browsers and even among more than 50 languages. It checks for potential plagiarism and works with Microsoft Word and Outlook, all activated by a single click.
Buy now: Get a lifetime of WhiteSmoke for $99.99, a full two thirds off the usual price.
Flexible Tripod for Smartphones and Cameras – 55% off
Having a super portable camera in the form of the iPhone is convenient, but it doesn't always make for the most solid shots. With a flexible, portable tripod like this, your options for a solid shot are vastly expanded — just wrap the flexible legs around tree limbs, fences, poles, doorknobs, anything to get the shot. It'll work for a smartphone or small digital camera, allowing for sharply composed and blur-free photos in even the tightest of circumstances.
Buy now: Get this flexible tripod for $8.99, a discount of 55 percent.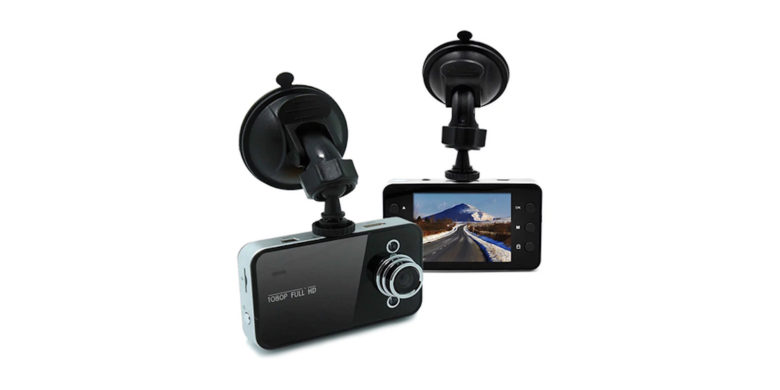 High-Res DashCam with 8GB MicroSD Card – 73% off
Dashcams have been huge in Europe for years, a great way to not only capture your trips but also to reduce insurance liability with visual proof of what actually happened. This high-quality camera takes crisp and clear footage in 1920 x 1080p resolution, ideal whether you're reviewing an awesome road trip or a contentious fender bender. With over 8 GB of video and photo storage via an included MicroSD Card, you'll run out of road before you run out of space, and it can be set to activate in the midst of a sudden movement thanks to gravity sensing technology.
Buy now: Get this feature-rich dashcam for $24.99, a whopping 73 percent off the usual price.