Hard to believe we're well into the second half of the year, and just like the first half we're bringing you new deals on gear and gadgets every week. This time around we've got a sleek car mount for your phone, a set of premium Dr. Dre's Beats Pro, a massive bundle of design assets and a powerful tool for organizing thoughts and ideas. They're all going for massive discounts, including the option to name your price. Take a look:

Layze Flexible Universal Car Mount – 73% off
This is the perfect car companion for keeping your phone within reach whenever you need it — unless of course you're playing Pokemon Go. Stop that. This is a sturdy, flexible car mount compatible with all smartphones and GPS devices. It easily fixes firmly to your dashboard or windshield, with a gooseneck design that rotates 360 degrees, and a strong clamp with shock- and slip-resistant rubber padding that keep your device firmly in place.
Buy now: Get this flexible car mount for $12.99, a whopping 73 percent off the usual price.
Beats Pro Lil Wayne On-Ear Headphones – 39% off
With Beats inscribed on your headphones, you know you're going to get quality sound, and with Lil Wayne's name right next to it, you'll be getting hearing your groove the way the hip hop legend does in the studio. Built super tough with steel and aluminum components, these Beats delivers clear highs and growling lows, with noise-cancelling padding that also offer a super comfortable fit.
Buy now: Get these Beats Pro for $239.99, that's a full 39 percent off the usual price.
If you're a designer, you know how valuable a strong stockpile of assets can be — whether graphics, fonts, stock images, UI kits. This bundle of assets is bound to fill out some blind spots in your library, with 80 icon packs, a full portfolio from Pixlsby, 8 vectors, 9 templates, 9 PSD Packs, 20 UI kits and web elements, just to name a few. If you're looking for some new elements to fold into your design work, this is a great find, and you can get it for whatever you're willing to pay.
Buy now: Pay what you want for these design elements, worth over $2,000 in total.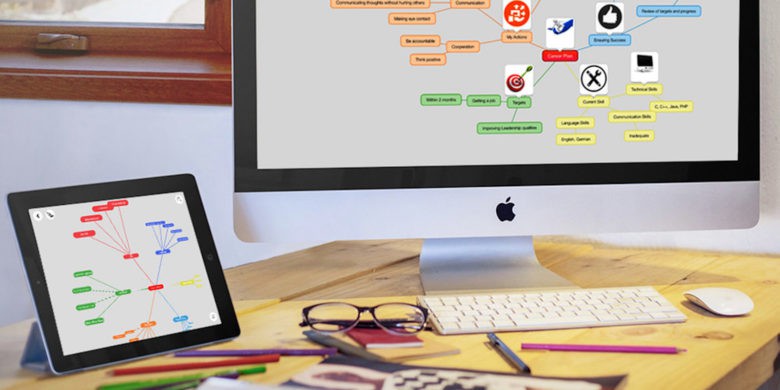 Mind Vector: Lifetime Subscription – 91% off
In such an technologically supercharged world, keeping track of our best thoughts and ideas can be tough Mind Vector offers a technological solution, making it easy to visualize the details of your ideas via an intuitive interface using drag and drop nodes to lay out your thoughts. Add images, notes, URLs and more to richly enhance your notes, and integrate them with iCloud, Dropbox or sync them to other devices to make sure you've always got access to your notions no matter where you are.
Buy now: Get a lifetime of Mind Vector for $19.99, a massive discount of 91 percent.