Another week, another bunch of great new deals. We've gathered some of the very best, from training in lucrative skills like project management and Swift development, to a tool for working from any computer remotely and super secure virtual private network access. It's all discounted by no less than 50 percent, take a look:

Project Management Certification Training 2016 Bundle – 95% off
Project management is one of the most in-demand and lucrative skills in today's job market. This bundle offers training for several of the most common certification exams, including the commonly used PMP. Learn concepts for effectively running projects and managing teams with more than 170 hours of content, covering critical thinking and analytical skills, the popular Agile methodology, and more.
Buy now: Get valuable PM training for $69, a massive 95 percent off the usual price.
TigerVPN Full: Lifetime Subscription – 93% off
Getting online often means exposing yourself to some unsavory things — whether hackers, government snoops, identity thieves, location restrictions, you get the idea. TigerVPN offers peace of mind when you get online by keeping your identity anonymous. Connect to a network of 40 servers in 25 countries, encrypted with 256bit SSL encryption, and access to your streaming content anywhere on up to 2 devices at once.
Buy now: Get a lifetime of TigerVPN for $49, a huge discount of 93 percent.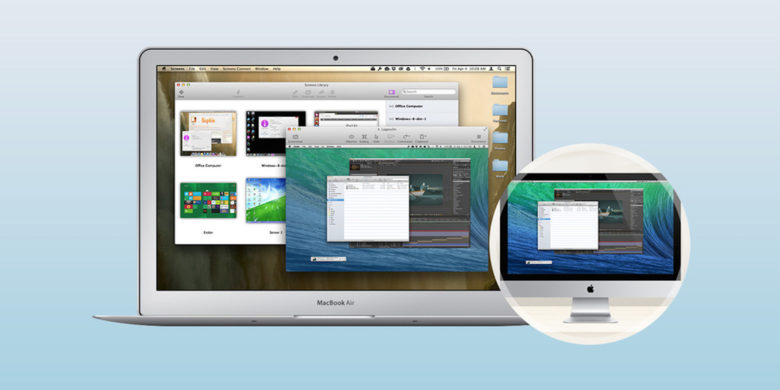 Screens 3 for Mac – 56% off
Working remotely is great, until you realize something you need is on the computer back at the office. Screens offers a fast, reliable virtual network client (VNC) that gives you full control of any of your computers — whether Windows or Linux — right from your own Mac. Connecting via a secure SSH tunnel, you can offer one-time guest access to someone else's Mac without logging in link to multiple displays at once, send and receive content using a clipboard function, and more to keep the computer resources you need within reach, no matter where you are.
Buy now: Get Screens 3 for $12.99, a full 56 percent of the usual price.
Swift and iOS Beginner eBook Bundle – 69% off
The latest version of Swift is going to drop soon with the advent of iOS 10, making this a great time to get familiar with Apple's main coding languages. This pair of educational eBooks covers Swift and Xcode, with a free update upon the release of Swift 3 and Xcode 8 hit the stage. You'll build 4 complete iOS apps from scratch, get practice with Interface Builder, learn to use UIKit components, and more skills that'll get you prepared to develop in the next era of iOS.
Buy now: Get these books on Swift and iOS for $59.99, a discount of 69 percent.