It's the weekend again, and what better way to spend the remaining hours of Sunday than by checking out the best new apps — and major app updates — to hit the App Store? From a stunning real-time feed of Earth from space to a tremendous Rube Goldberg-style puzzler, you're almost certain to find something of interest in this week's picks.
Check them out below.
Hello Sitter
Hello Sitter is an interesting idea, which hopes to do for babysitting what Uber did for cab rides. The concept is simple: making finding a reliable person to look after your kid for an evening as easy as ordering a ride. You get to scan available sitters including pictures and a video, along with info relating to expertise and interests.
While a concept like this certainly prompts safety concerns, the app's creator, a New York City mom named Lauren Mansell, personally vetted every sitter on the service: conducting one-on-one interviews, and requiring at least three references and extensive background checks.
Right now the service is only available in Manhattan, from Battery Park to the Upper East and West Side, and parts of Brooklyn. Still, if you think it's a neat idea, make sure to download the app now so that you can be kept abreast of developments as it continues its expansion.
Available for: iPhone, iPad
Costs: Free
Get it from: App Store
NASA for Apple TV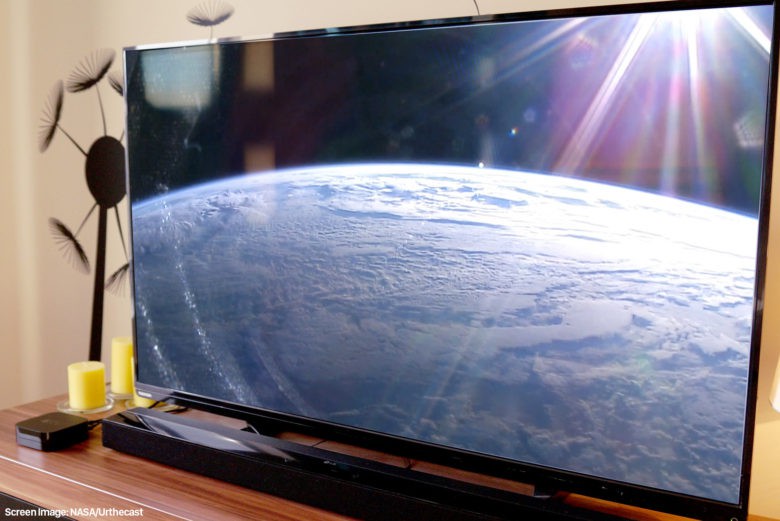 NASA has had a great iOS app available for some time now, but this week it was joined by a fantastic new app for tvOS: bringing realtime views of the Earth as glimpsed from the International Space Station, HD versions of NASA TV, on-demand videos, 3D satellite tracking maps, Third Rock internet streaming radio, and a slideshow consisting of more than 15,000 amazing images.
If you own an Apple TV and are the slightest bit interested in the work that NASA is carrying out, this app is an absolute "must have" — if only to wow your friends with a gorgeous live-feed of our planet from space.
Available for: Apple TV
Costs: Free
Get it from: tvOS App Store
Dropbox
Dropbox got an important update this week, allowing users to scan documents to capture ideas from whiteboards, sketches, receipts and other documents. Once you've scanned them, these files are then saved as .PDF files to Dropbox so that you can search them if you're a business user.
The new update also introduces the ability to create a Microsoft Office document from the app, add comments to files and photos, preview earlier versions of files for team collaboration tasks, and more.
Available for: iPhone, iPad
Costs: Free
Get it from: App Store
Perchang
I love puzzle games, and Perchang is definitely an awesome one: a gorgeous, physics-based Rube Goldberg-style game in which players must get balls into goals by using a range of flippers, fans, teleporters, anti-gravity hoops and a ton more gadgets and gizmos to complete 60 different stages.
The whole thing is time-based so, a bit like the classic level-based puzzler Lemmings, you've got to make sure that your carefully-orchestrated assault course is completed in a timely manner. In all, Perchang is a puzzle game that's very easy to pick up, takes a long time to master, and is almost impossible to put down. Highly recommended!
Available for: iPhone, iPad
Costs: $1.99
Get it from: App Store