'Appy weekend everyone! If you're anything like me, Sunday's the perfect time for kicking back and catching up on everything you missed during the week — not least the top apps to have either arrived in the App Store, or been the recipient of major upgrades.
Fortunately we've done the hard work of sorting through them for you to pick out to pick out the cream of the crop. Check out our picks below.
Logic Pro X
Apple rolled out a big Logic Pro X update this week, bringing new features and performance improvements. These include (but aren't limited to) sound quality tweaks for Flex Pitch editing, Retina support to 7 additional plug-ins, and the ability to graphically edit crossfades between comp sections in Take Folders.
The upgrade also contains 300+ Chinese instrument loops — ranging from guzheng and yangqin to Peking Opera samples — to bring Logic Pro X in line with the most recent release to GarageBand.
Available for: Mac
Cost: $199.99 (or free to existing users)
Get it from: Mac App Store
Heroes of Loot 2
The long-awaited sequel to 2013's fantastic Heroes of Loot, Heroes of Loot 2 is a fantastic, action-packed dungeon crawling game in which a pair of heroes head into the bowls of the earth in search of loot and ass-kicking battles.
Unlike the original, this week's sequel allows players to switch between characters whenever they want, which incorporates an extra level of strategy since players must choose one melee character for up-close battling and one ranged character. There's a lot of replayability in terms of upgrades — and the graphics, improved from their predecessor, are retro-styled gorgeousity. Highly recemmended!
Available for: iPhone, iPad
Cost: $2.99
Get it from: App Store
Snapchat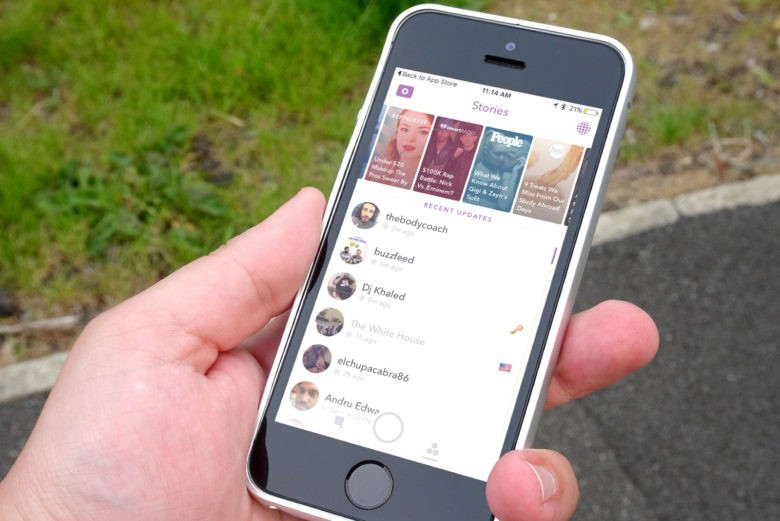 Snapchat's latest update makes it much easier to interact with Live Stories from publishers and friends, thanks to a redesigned Discover tab. This makes previews in the Discover tab a more visual experience by giving publishers the ability to add images and headlines to promote stories — in a tweak Snapchat is hoping will make its Discover functionality a major source of revenue for the company.
In short, the Discover Page now looks more like a news feed than it did previously, with a grid of preview images for stories instead of simply the publisher icons shown previously. If you've not explored this aspect of Snapchat, this update is definitely worth checking out!
Available for: iPhone/iPad
Cost: Free
Get it from: App Store
Fury Roads Survivor
No, this isn't an official Mad Max game and, yes, its name hovers dangerously close to "cease-and-desist" territory, but this retro-styled game is a whole lot of fun: combining the police chase craziness of Grand Theft Auto with the post-apocalyptic setting of the Mad Max movies.
There's a great upgrade system, dozens of vehicles to master, and, while this game may not keep you playing indefinitely, it's definitely worth a punt if you're looking for a bit of chaotic iOS gaming this weekend!
Available for: iPhone/iPad
Cost: Free
Get it from: App Store
Slack voice calling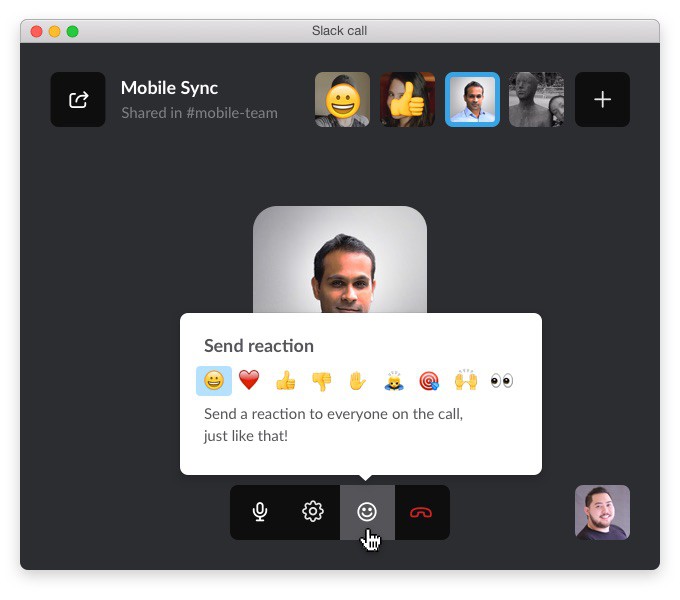 Popular enterprise messaging platform Slack has been sweeping offices like a winter flu, but this week it got a big update — allowing paying teams using the iOS, Mac and Chrome apps to make Skype-style group calls for situations where typing messages just won't cut it.
Don't worry if you're not a paying customer, however, as individuals can still make one-on-one calls to their fellow employees by opening a private chat and then tapping/clicking the phone icon next to the person they want to ring.
Available for: Mac, iPhone, iPad
Cost: Free (paid subscription needed)
Get it from: Mac App Store, iOS App Store