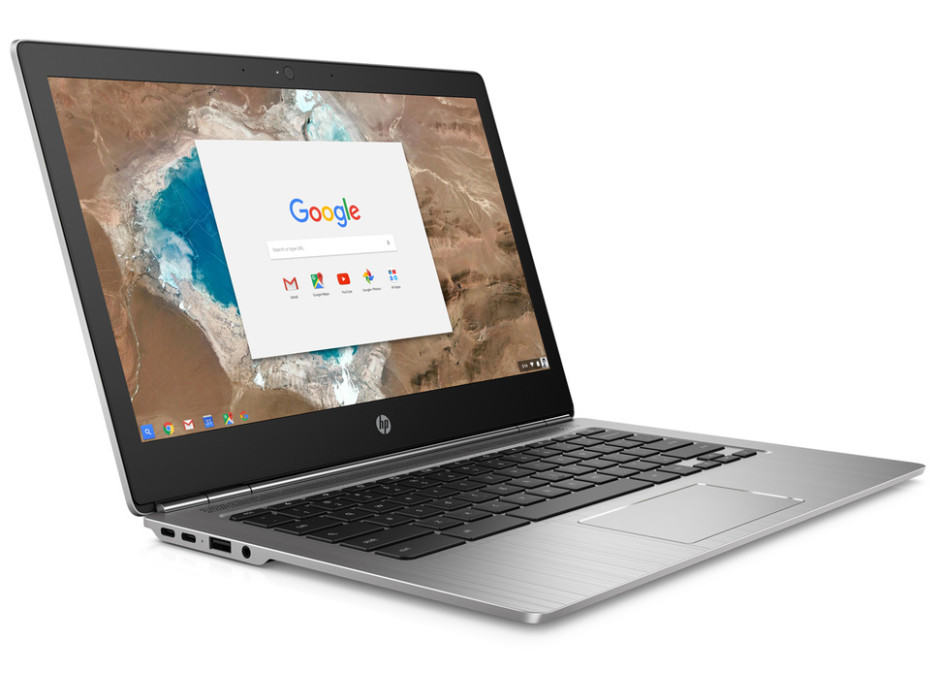 HP has another answer to the super sleek Apple MacBook, and despite similar specifications, it costs less than half the price.
The new all-aluminum Chromebook 13 boasts an Intel Core M processor, up to 16GB of RAM, and a battery that lasts up to 11.5 hours in between charges — and it starts at just $599!
You might dismiss the Chromebook 13 instantly just because it runs Chrome OS, but for a growing number of laptop users, Google's platform is plenty good enough. And with rumors of Android app support coming soon, it's an exciting time to be a Chrome OS user.
That's especially true if you're planning to buy HP's latest machine. It's similar to the MacBook, but it swaps the fancy ultra-thin form factor for a larger 13.3-inch (3200×1800) display, up to twice as much RAM, and fast-charging technology over USB-C.
The Chromebook 13 also has two USB-C ports instead of just one, plus a standard USB 3.0 port. What makes it really great is its price tag. If you choose the entry-level option, which has a Pentium chip and 4GB of RAM, it'll cost you just $499.
You can get a Core m3 processor and 4GB of RAM for $599, while the Core m5 option with 8GB of RAM is priced at $819. The top-of-the-line Core m7 model with 16GB of RAM is just $1,029, which is still $270 less than the cheapest MacBook.
You'll be able to pick up your Chromebook 13 next month.