There's a good chance you've heard about virtual private networks, or VPNs, but have no idea what they are. VPNs are, in essence, a way of establishing a secure and direct connection — like one you might have between two computers in the same office.
Using fancy techniques like dedicated connections, virtual tunneling protocols and encryption, a VPN distributes a connection that runs according to the same security and operational rules as that direct connection, only it's distributed through a public network — namely, the internet.
It's like carving out a secure tunnel through the net, from one secure point to another, making for a reliable way of keeping your traffic secure and anonymous without having to build a network of your own.
A VPN is useful for companies and institutions who want to connect various locations in a way that mimics what the network they might establish within in a single office building, but it's also ideal for individuals who want to use the internet with an added layer of security. It can help bypass location restrictions, keep traffic anonymous and limit the risk of viruses and hacks.
Maybe the best part of VPN is that, for all the benefits, it's also very easy to get set up with one. Check out these two VPN options and see if one works for you or your company:
Private Internet Access VPN: 2 Year Subscription – 63% off
High-level encryption puts an end to incessant digital advertising, IP cloaking offers unrestricted access to the internet from anywhere. Prevent data mining and browse anonymously, use up to 5 devices simultaneously with unlimited bandwidth, and stop traffic via a kill switch if the VPN connection is unexpectedly terminated. Get 2 years with Private Internet Access VPN for 59.95 at Cult of Mac Deals.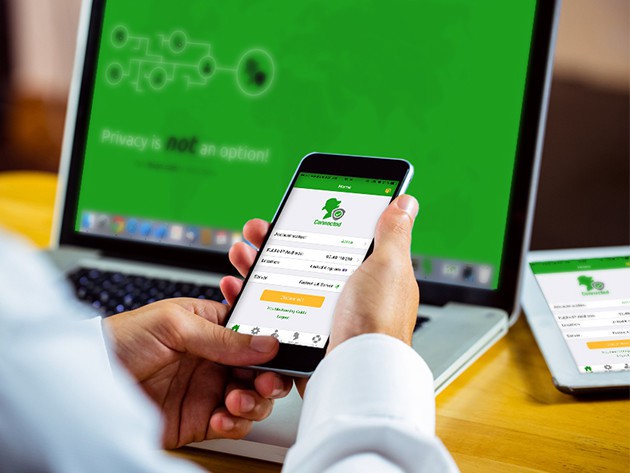 ibVPN Family Plan: 3 Year Subscription – 80% off
A premium VPN service for mobile and desktop, ibVPN enhances your online privacy, bypasses geo-restrictions, and supercharges connection speeds. With this Family Plan, you can connect up to 3 devices simultaneously, whether Mac, Windows, iOS or Android, and choose from more than 95 servers distributed across 39 countries, with 256-bit encrypted P2P file-sharing. Sign up for 3 years of ibVPN's Family Plan for $99 at Cult of Mac Deals.