Apple is about to introduce new color options and buying options to its celebrated Apple Watch Hermès collection — allowing customers to, for the first time ever, purchase the bands separately.
The new color options are available in the Single Tour, Double Tour and Cuff configurations, and come in Bleu Paon (green), Bleu Saphir (blue), Blanc (white), and Feu (orange) colors.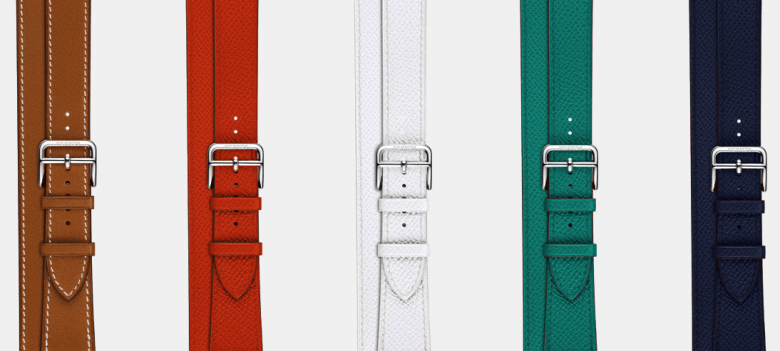 The bands will reportedly arrive in both online and brick-and-mortar Apple Stores on April 19.
Apple launched its ultra-chic Apple Watch Hermès product line last year, marking a rare collaboration between Apple and a high-end fashion brand.
According to a Wall Street Journal article at the time, Apple valued the partnership so much that it even discussed its plans for the Apple Watch before it had publicly acknowledged the device's existence. Jony Ive and Hermès execs reportedly agreed the deal over a lunch in Paris.
Earlier this year, trendy lifestyle magazine Wallpaper* named the Apple Watch Hermès as 2015's "Life Enhancer of the Year" in its annual design awards.
Will you be buying any of the new Hermès Watch strap? Leave your comments below.
Source: Apple
Via: Macerkopf