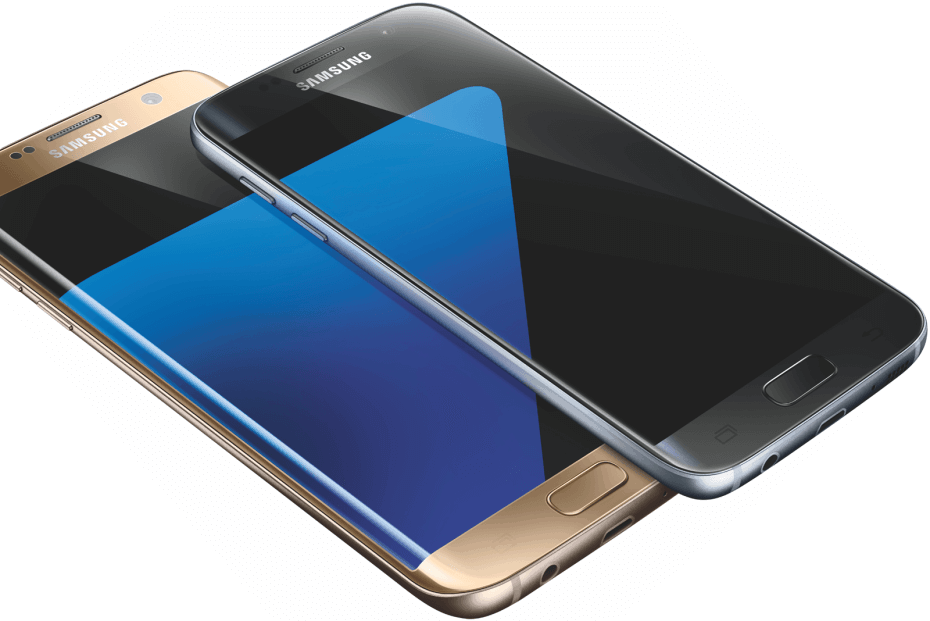 Samsung is under fire again from iPhone fans for its apparent lack of attention to detail when designing the new Galaxy S7 and S7 edge. Apparently, the fact that the ports don't line up on the bottom of these devices automatically means they're not as good as Apple's.
But it's total rubbish.
The smartphone market has long been dominated by Apple and Samsung, and while the latter has enjoyed greater sales thanks to a larger portfolio of products, Apple's were the best for many years. They had the best features, the best software, and by far the best build quality. Until now.
The Galaxy S7 and S7 edge are two of the most beautifully designed smartphones we'll see this year — and the most exciting. Thanks to their improved designs and long list of terrific specifications and features, they're better than anything Apple has to offer — even if the iPhone does have perfect ports.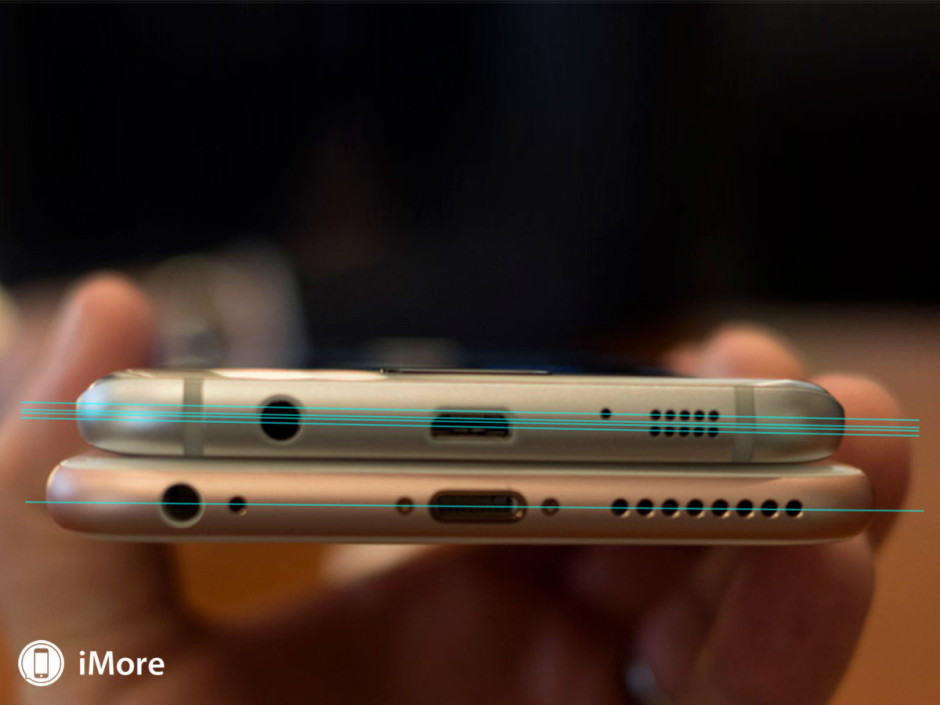 Take this away, and what advantages does the iPhone 6s have over the Galaxy S7? There's 3D Touch, which is great — but only after you've gotten used to it. There's Live Photos, but that's hardly a major selling point. And there's iOS, but that's totally subjective.
Apple likes to remind us that the iPhone revolutionized smartphones and changed the way we use cellphones today — and that's true. But in recent years, the Cupertino company has taken its foot off the pedal, and that has to change in 2016.
iPhone no longer boasts the best display. It no longer packs the best camera. It no longer delivers the best battery life. And it's no longer the prettiest smartphone money can buy.
In contrast, Samsung's smartphones have gotten better and better. They're not made of flimsy plastic and packed with features nobody uses anymore; they're made of curved glass and cold aluminum — and they're incredibly attractive.
While Samsung and other smartphone makers are making Quad HD displays commonplace in flagship devices, the iPhone 6s still has a 750p panel. And yet, Apple continues to use the "Retina HD display" moniker that suggests you're getting the sharpest smartphone screen available.
Apple also maintains its devotion to LCD screens, which means features like the Galaxy S7's always-on display — which lets you check notifications and view your calendar without waking the phone — aren't possible because they would burn too much battery life.
The Galaxy S7's new camera is even better than the last model's, easily outperforming the iPhone's — especially in low light. The phone also comes with expandable storage, wireless charging, twice as much RAM, and NFC that isn't exclusively for making mobile payments.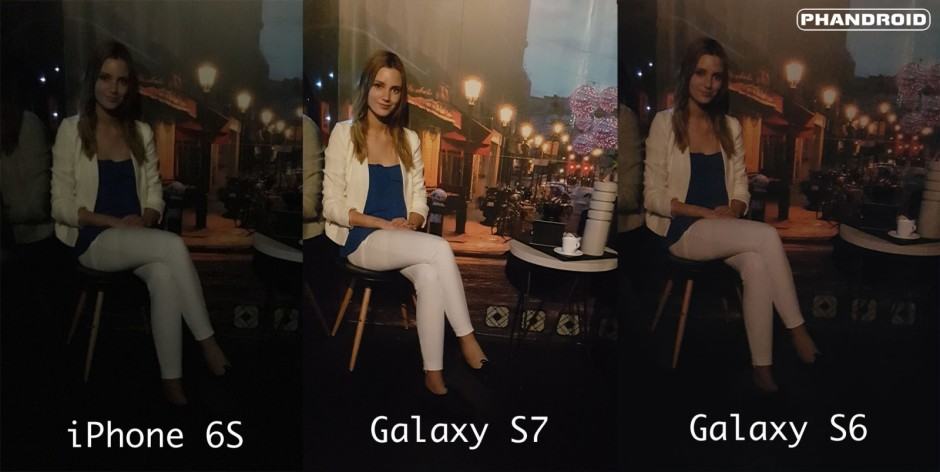 These aren't unnecessary features that no one uses; they're features that genuinely improve the user experience. And there are more!
Galaxy S7 and S7 edge are also dust- and water-resistant. They're designed to withstand water up to 1.5 meters deep for 30 minutes, so you can take them in the pool, in the bath, in the shower and out in the rain without having to worry about them dying.
The new Galaxies also work with Gear VR, Samsung's virtual reality headset developed in partnership with Oculus. That means it's not just another Google Cardboard; it has built-in controls and sensors for an improved experience, and it has exclusive VR content you won't get elsewhere.
Oh, and did I mention that the Galaxy S7 is cheaper than the iPhone?
Buy an unlocked iPhone 6s with 64GB of storage from Apple (nobody wants a 16GB model) and it will cost you $749. Buy an unlocked Galaxy S7 with almost unlimited storage, twice as much RAM, and all the other features I've mentioned above from Samsung and it's $699 — with a free Gear VR headset.
Apple has already warned that iPhone growth is slowing, and that's not going to change if the company doesn't start catching up with its competitors. Small iPhone improvements every year just aren't enough anymore. Other devices offer so much more, and Apple has to go all-out now to catch up.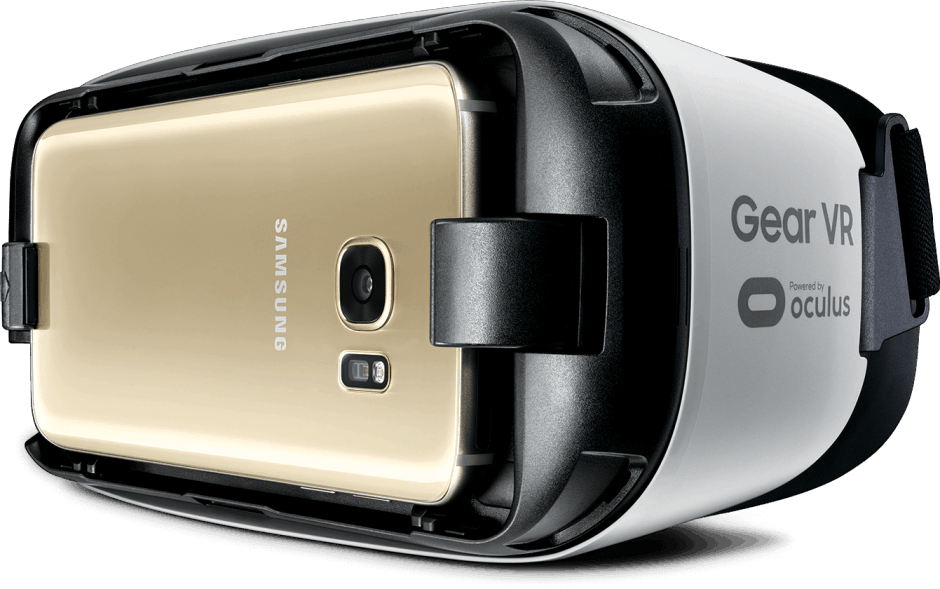 It's pretty ironic that Samsung still gets a lot of criticism for copying Apple and the iPhone. And yet if Samsung copied Apple today, its products would take a big step backward.
So, you can take Apple's attention to detail and iPhone 6s ports that line up perfectly, on a device that's almost exactly the same as its predecessor. I'll take a smartphone that's built for the future, with truly cutting-edge technology that provides a better experience.