Apple has come out with some gorgeous bands for the Apple Watch, but if a patent application published today is to be believed, future Apple Watch straps may get a whole lot more useful.
Specifically, the patent application describes a magnetic band capable of folding, origami-style, into a standalone mini display, protective case, fridge-mounted magnet, or even an extra screen for your iMac.
Talk about robots in disguise!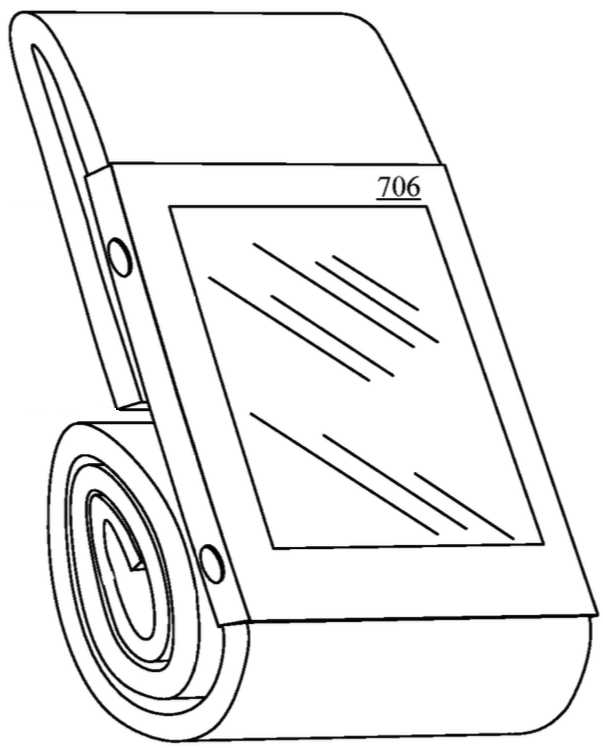 The idea that you could take your Apple Watch off and use it as an extra screen, perhaps paired with another Apple device, is definitely something I could get on board with.
While it is unlikely that Apple would make this a standard feature for all Apple Watch bands (although smaller magnets could be incorporated into different material straps if need be), this would be a great feature for a more rugged Apple Watch band, while providing potentially dozens of extra use cases.
With that in mind, the patent application describes how the magnetic Apple Watch strap, "can be subjected to even greater forces and damage than when worn by the user."
There are certainly other things I'd like to see fixed for an Apple Watch 2 ahead of a fancy new strap, but I can absolutely see how this would be something a lot of users would react positively to.
Just so long as Apple finds out a way to incorporate this sound when you fold the band into a new configuration, that is!
Source: USPTO
Via: Patently Apple