We know it isn't a contest, but if we had to put the features revealed in Apple's massive beta dump today up against each other, tvOS 9.2 would be the definite winner.
Don't get us wrong; it's cool to see the future of our favorite iStuff all laid out in front of us like a gleaming future-buffet. But Apple TV's list of updates has us the most excited about what we'll get to do with that device when the update comes to the rest of us.
Here's what we have to look forward to in tvOS 9.2.
Bluetooth keyboard compatibility
Let's be honest here: Entering text into the Apple TV is, at best, annoying. At worst, it makes us want to snap our expensive Siri Remote into little pieces. It's great that we can do most of it with our voices, but when we have to enter passwords or Siri just refuses to understand that I want to see movies with Karl Urban and not "karaoke movies."
By the way, that isn't even a genre as far as Apple TV is concerned. It just pulls up a Sesame Street sing-along video. But that's neither here nor there.
In tvOS 9.2, you'll be able to connect a Bluetooth keyboard and just type away. Sure, it's the same functionality as the Remote app that's gone with Apple TV since the beginning — except for those dark days before it joined the fourth-generation streaming box party — but having several options that aren't that touchpad isn't much of a problem at all.
App folders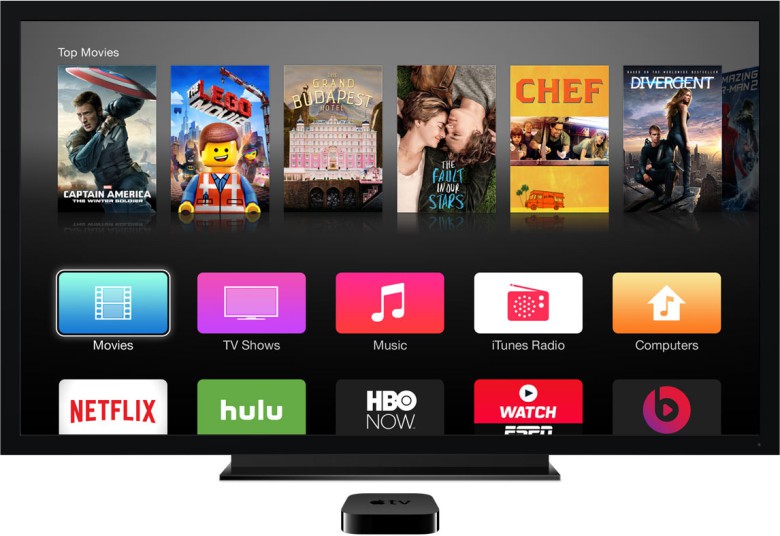 The buzzphrase surrounding Apple TV's reveal was, "The future of TV is apps." And what better way to demonstrate that, the company apparently thought, than by providing users no way to organize all of the apps we're sure they're going to download to their new boxes?
That's not quite fair, we guess. Developers discovered back in November that the new Apple TV totally had a framework for folders. And it looks like the company is ready to put that into use. And we're all for this because our screens are looking mighty cluttered right now.
Podcasts
It's great that if you're cleaning your house or entertaining friends, you can ask your Apple TV to run some tunes in the background through the Music app. But tvOS 9.2 is also giving those activities an upgrade with an iOS-style Podcast app. So now when we leave our home offices and decide to "work" in the living room, we won't have a bunch of TV shows, movies, and YouTube videos to distract us.
We'll also have podcasts to distract us, which is totally different.
iOS 9's app switcher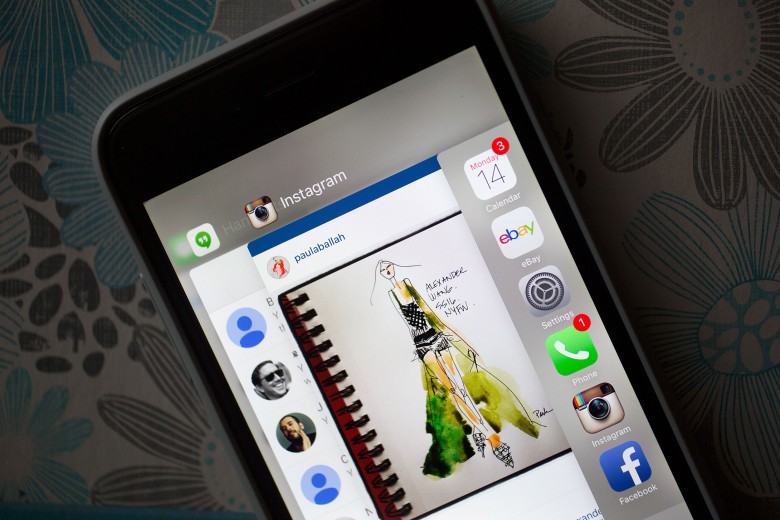 We love the Apple TV app switcher, even though you kind of need someone to tell you it's there. And like the podcast addition, the updated version will take some guidance from your iPhone, switching the view to overlapping "pages" instead of side-by-side panes that you slide between. We assume you'll still swipe up to close things, since that's how the iPhone does it, too.
MapKit
This is more of interest to the developers who are playing around with tvOS 9.2 now, but it could affect you someday. It seems that the new operating system will support Apple's MapKit framework, which is a tool for adding maps to applications. It also supports "annotating the map, adding overlays, and performing reverse-geocoding lookups to determine placemark information for a given map coordinate," according to Apple, and we're not entirely sure what that will mean for our TVs, but it's nice that developers have the option.
Via: AppleInsider