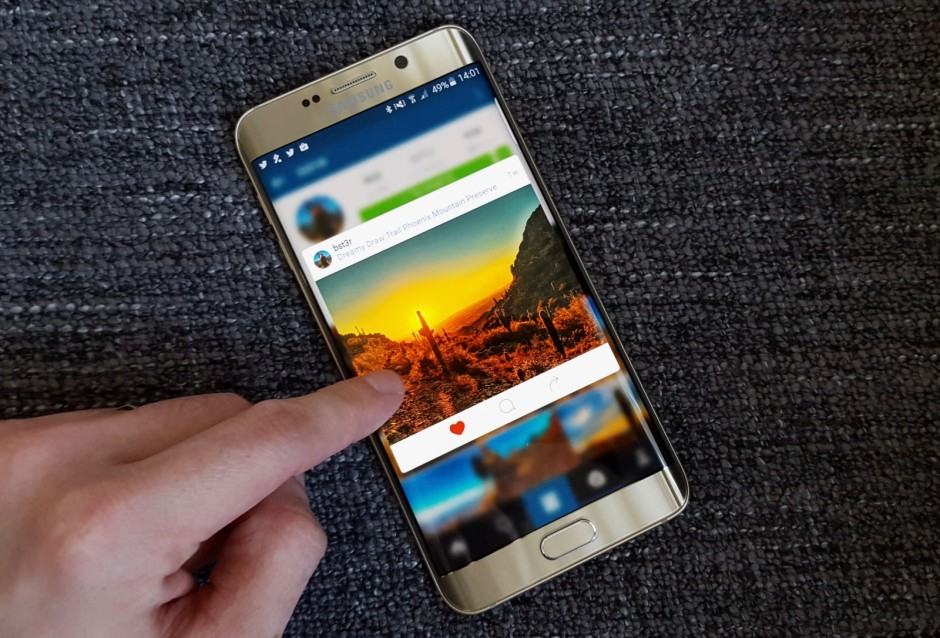 3D Touch isn't just for iPhone users anymore!
The same 3D Touch gestures that Instagram integrated into its iOS app following the release of iPhone 6s are now available inside its Android app — and you don't need a pressure sensitive display to use them.
Instagram was one of the first to embrace 3D Touch, giving iPhone owners the ability to press (not tap) photo thumbnails in the Activity feed and Search section to enlarge them. This allows you to take a closer look at a photo without actually opening it, and having to switch back and forth.
Now exactly the same gesture is available in Instagram on Android.
You won't find it in the Activity feed for whatever reason, but when viewing search results and browsing other people's profiles, you can now tap and hold an image to enlarge it. You can then drag your finger down to the like, comment, and share buttons to use them.
There is no "Pop" gesture that takes you to the image you're previewing, unfortunately, but this is certainly a nice addition to the Instagram app. The company clearly feels that some 3D Touch gestures simply don't need a pressure-sensitive display, and this one works well without one.
You'll need to update to the latest version of the Instagram app to use this feature, but if you don't already see it in Google Play, you can download the APK and install it manually.