Apple gave Disney's animators an early look at the iPad Pro with its accompanying pressure-sensitive Apple Pencil, and based on to the teams initial reactions, they're in love.
"Let's order a bunch," said Disney Product Manager Paul Hildebrandt at the end of his brief hands-on with the iPad Pro. Disney's artists got a preview of the iPad Pro's drawing capabilities with apps like Pro Create and FiftyThree's Pencil app that are both optimized for the iPad Pro, and they're raving about the device's sensitivity and palm rejection technology.
Check out some of the sketches Disney's artists created during the demo:

Animator Paul Felix draws a classic Mickey Mouse:
Story supervisor Paul Riggs sketches Olaf from Frozen:
Woodcarver Jeremy Spears creates a little Tiki man: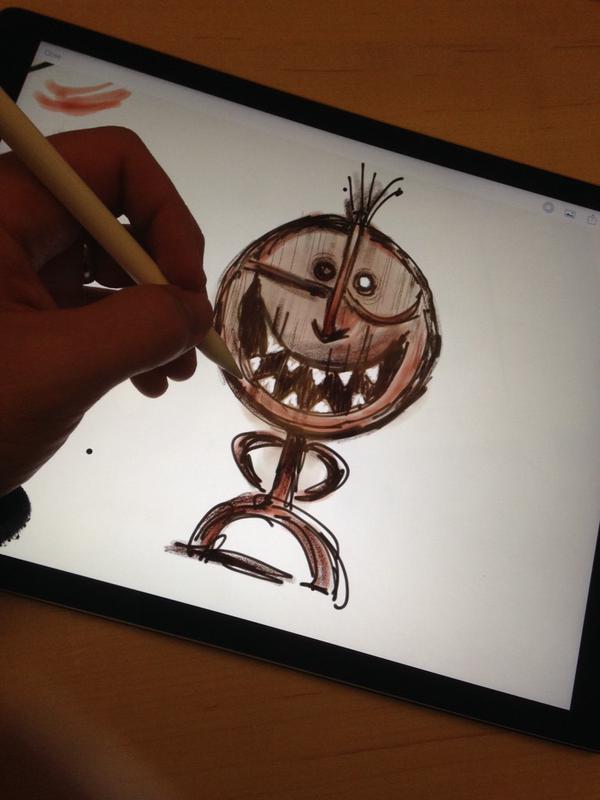 Pixar's animation team was also given an early preview of the iPad Pro, and their team raved about the device as well. Disney's Jeremy Spears says he's already a big fan of the device. You can watch him and fellow animator Jeff Ranjo draw caricatures of each other on the device on Periscope.
The iPad Pro is set to launch in early November, starting at $799. For a closer look at what a Disney animator can do on the new iPad, watch Jeff Ranjo's hands-on video with the tablet here.