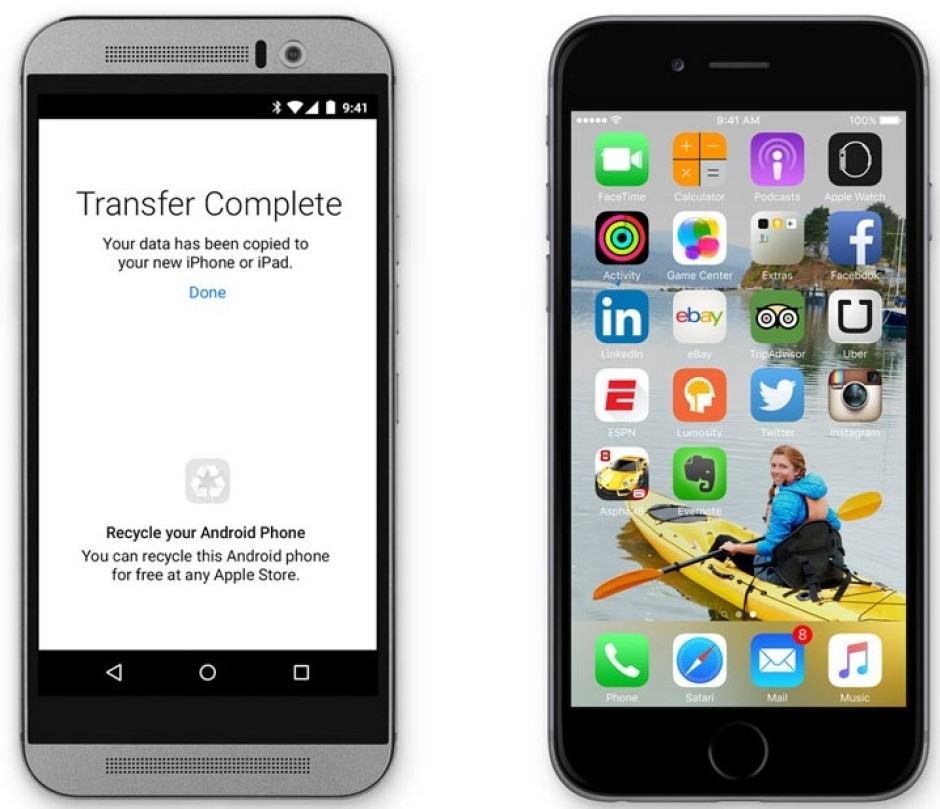 Apple is expected to release its first app for Android tomorrow, and it won't be Apple Music.
Instead, it'll be a tool that allows long-time Android users to transfer all of their data to iOS when they switch to iPhone.
Move to iOS is a feature baked into Apple's new iOS 9 operating system, and it was first previewed at WWDC back in June. It makes it incredibly easy for Android switchers to set up an iPhone by transferring all of their previous data for them.
That not only includes things like messages, contacts, mail accounts, and calendars, but also your home screen wallpaper, songs and other content that aren't protected by DRM, and photos and videos.
Move to iOS will also identify which apps you have on your Android device, then download them from the App Store to your new iPhone. The paid apps will be added to your App Store wish list so that you can purchase them at a time to suit you.
iOS 9 makes its public debut tomorrow, and LetemSvetemApplem reports that Move to iOS for Android will debut alongside it. That gives those who are planning to switch from Android to iPhone 6s and 6s Plus a chance to download it and prepare their data for the transition.
If you're planning to do just that, then, keep an eye on the Google Play Store for the Move to iOS app tomorrow.