Voltaire was the first. Now Vader is a wax figure.
Madame Tussauds has been in the business of meticulously sculpting lifelike models of the famous since 1777. Now, in a gallery far, far away (well, London), the wax museum has produced 11 famous sets featuring 16 Star Wars characters. And a new video shows the tedious, behind-the-scenes creative process, which involves much more than just pouring hot wax into molds.
The exhibit, currently open to the public in London, leads into the highly anticipated seventh movie, Star Wars: The Force Awakens, which hits theaters in December. It took a team of 180 artists about a year to re-create the Star Wars universe, with sculptors, colorists, costume designers and hair inserters working to fool the eye with Madame Tussauds' signature perfection.
If the job of hair inserter raises an eyebrow, it's because your mind goes immediately to Chewbacca. The silver screen's most beautiful and most hairy wookiee was the most difficult character to create. A team of 10 inserters spent about 800 hours on the figure, attaching each individual yak hair at a time.
The work began with a trip to Skywalker Ranch, where the artists were allowed to make photographs and measurements. A person with the Lucas team had to sign off on every detail, making sure costumes looked like they had been in battle and C-3PO looked weathered and well-traveled.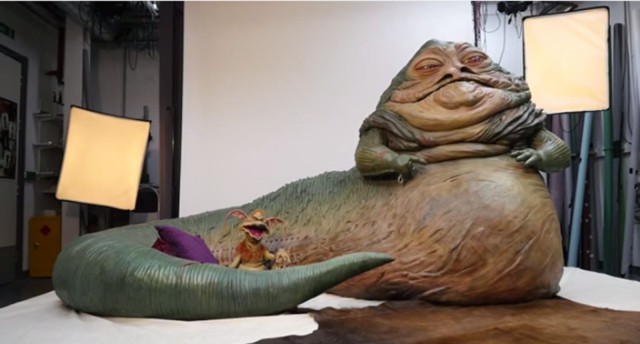 The sets are designed for an interactive experience. You can sit alongside Chewie in the cockpit of the Millennium Falcon as it travels at hyperspace speed, enter Yoda's swamp at Dagobah or sit with a cocky Han Solo for a drink at the Mos Eisley Cantina on Tatooine.
All the episodes are represented, including lightsaber battles and a slobbery Jabba the Hutt with an enslaved Princess Leia. You can stand across from Darth Vader as he tells you, "I'm your father."
Tickets to see the exhibit, which opened earlier this month, start at about $34.