The people of St. Pauli in Hamburg, Germany are pissed off about being pissed on.
Declaring "Peeback Time," an anti-public urination group has coated neighborhood walls with a special chemical that will return the stream back to anyone too lazy to find a bathroom.
St. Pauli draws throngs of visitors in the German port city because of bars, music clubs and a well-known red light district. The Beatles briefly called St. Pauli home before fame struck.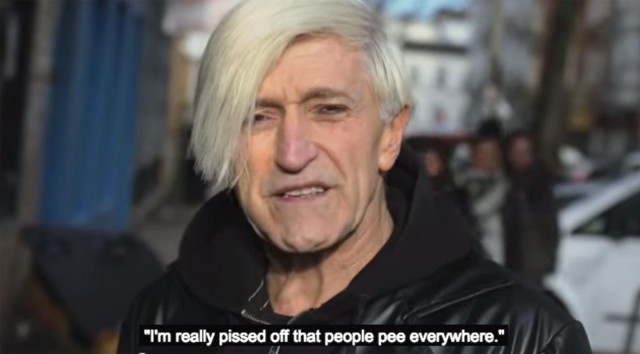 St. Pauli's Community of Interest set out to make a splash of their own with a superhydrophobic coating to walls frequented by offenders. Some of the areas warn visitors with signs of what might happen should they try to pee on the wall. But signs do not hang in all coated areas and the group hopes folks avoid peeing in the street altogether.
A video posted to YouTube by Community of Interest shows activist donning masks as they hit targeted areas in alleys, under bridges, playgrounds and walls near crowded drinking establishments. The video also shows interviews with local people tired of the flow of urine in a neighborhood otherwise soaked in history and tradition.
Keeping shoes dry is not the only incentive. The group also plans to issue a stamp card for people who use restrooms. Six stamps earns the cardholder a free beverage.