The first trailer for Star Wars episode VII has us tingling with anticipation for the The Force Awakens' release next year. We still don't really know what's going on in movie that take places 30 years after the last Death Star blew, but JJ Abrams has finally given us some names to put with the new faces.
Some of the character names for the new Star Wars heroes and villains were revealed today by Entertainment Weekly with the release of eight throwback Topps trading cards that were popular when the original Star Wars came out in 1977. The name of the new Sith lord is being kept a secret, but at least we don't have to call that cute rolling robot a "ball droid" anymore.
Here are the new characters Abrams revealed:

We still don't know what type of purpose BB-8 serves, but it's likely that he's pegged to fill in for R2D2 to play the the lovable companion robot role.
John Boyega's character "Finn" is rumored to be the main protagonist of the new series, a la Luke Skywalker. The phrase "on the run" gives us a clue as to why he's gasping for air like a Bantha in heat. It's unclear if he's a real stormtrooper or just one in disguise.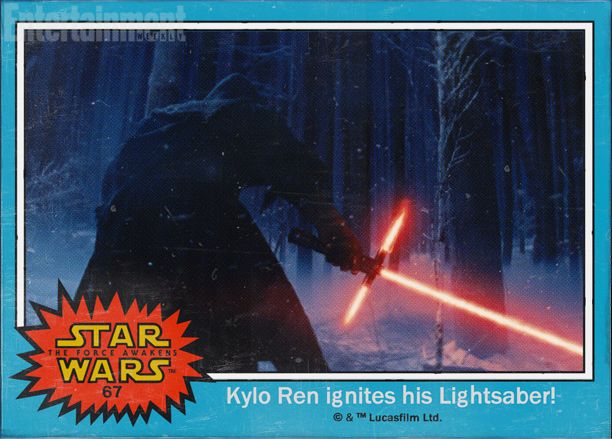 Say what you will about the lightsaber with a hand-guard, but Kylo Ren sounds like a pretty odd yet badass name for a young Sith apprentice.
Oscar Isaac plays hotshot X-wing pilot Poe Dameron, who's the leader of red squadron. Some Star Wars rumors have claimed he and Han will become fighter buddies in Episode VII, and that he teeters the line between the Light side and Dark side.
Daisy Ridley's character has been the subject of tons of rumors claiming she may have a very famous surname, but for now all we know is that she will be called "Rey."
Source: EW