Maci Peterson made a Christian man blush with a text message she sent to plan a first date.
"I wanted to know where to meet, D.C. or Maryland," she told Cult of Mac. "So I typed, 'Are you in DC or MD?' and AutoCorrect changed it to, 'Are you in D.C. or Me?' I was so embarrassed."
Peterson recovered and hopes she is on the verge of saving us all from stumbling fingers, drunken texts and the bewildering algorithms of AutoCorrect. Her new app, On Second Thought, launches this week for Android devices with a version for iPhone users due out early next year.
On Second Thought works with SMS and MMS on smartphones and gives the author of a text up to a minute to decide if that message should reach its destination. Poor word choice, harsh tones and AutoCorrect indignities can be aborted with a swipe of the finger.
The app also features a "curfew" mode, which allows a user hitting the bars or a party to embargo messages for review at a later, more sober, time.
"It's like a filter for our emotions — it's insurance," said Peterson, 27, an Illinois native who works in marketing and brand management for Mariott International in Washington, D.C.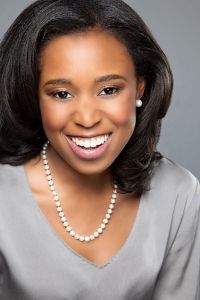 If necessity is the mother of invention, On Second Thought began to develop in Peterson's head when yet another AutoCorrect misfire bit her the same week as that date two years ago. After that, she began asking friends about their texting horror stories and went online searching for a way to recall a message.
There are messaging apps, like Delay Text, Go SMS Pro or Text Later, that allow you to compose a message and set a date and time for its delivery. These are especially helpful with calendar items and those birthdays we tend to forget. Tiger Text, used in the corporate world, allows a user to recall a message and even disappears after a preset amount of time.
On Second Thought might have become an afterthought had it not been for friends urging Peterson late last year to pursue creating the app.
She entered and won a pitch competition at South by Southwest, and investors made it possible for her to hire officers and developers for her startup.
The app received favorable publicity from tech journalists when she introduced it at the Web Summit last month in Dublin, Ireland. The app will offer compatible plug-ins for GroupMe and SnapChat, plus additional features including group and instant messaging. Befuddled texters can sign up for beta testing at the On Second Thought website now.
Given the popularity of blogs and websites like Damn You Autocorrect, we happily laugh at our haste. But considering that the speed of technology seems to outpace our eye for accuracy or processing of rational thought, Peterson wants us all to pause a little before hitting send.
"I'm OK with those lists because they are a lot of fun," she said. "But if there is an opportunity to never regret sending an embarrassing message, that sits really well with me."