While Apple Pay is technically limited to the United States, iPhone owners around the world are having luck using the service with cards issued in the U.S. Reports out of Australia show Apple Pay working like normal at NFC terminals down under.
"It does work in Australia with PayWave!," according to one Australian on Whirlpool forums. "I just bought the guys some coffee using my Citibank credit card."
The fact that Apple Pay can technically work overseas indicates that agreements just need to be reached with more banks. Apple hasn't said when Apple Pay will be available outside of the U.S., and many retailers still aren't on board.
For U.S. cards to work, the iPhone's Language & Region settings have to be changed to the U.S., and currency conversion fees make the hack less than ideal.
In a support document, Apple has outlined which major credit and debit card services work in the U.S.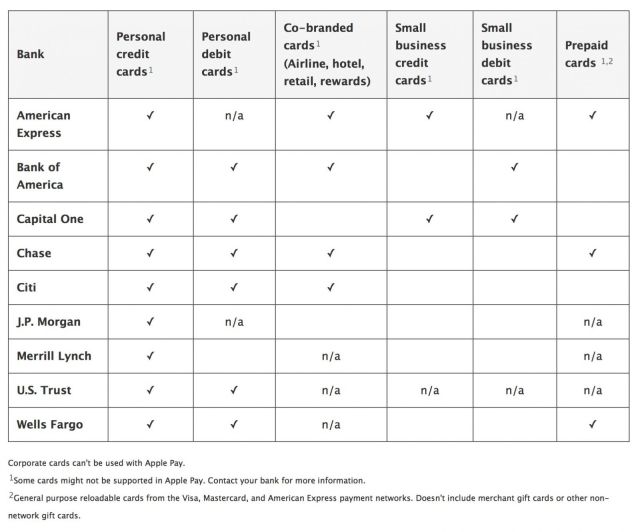 But for many issuers, a checkmark doesn't necessarily mean that your card will work. For instance, Chase has 30 credit cards it issues, but 24 support Apple Pay right now.
Via: Beau Giles