Cult of Mac Deals is all about making your life easier on the cheap. Today, we want to highlight a few amazing deals on Mac apps that we think will make you more productive and won't break the bank.
We have deals on software that will clean up your iTunes, run Windows software on your Mac, track your computer's activities, and much more.

TuneUp: Clean & organize your iTunes library
For music enthusiasts, there's no audio organization software quite like iTunes. Still, unless you spend hours going through all of your music with a fine toothed comb, your iTunes is probably a mess. Enter TuneUp to save your iTunes day!
TuneUp is software that reorganizes your iTunes by getting rid of duplicate files, cleaning up your untitled tracks, and filling in missing album cover artwork! What's better, you can get TuneUp working for you for just $19.95 at Cult of Mac Deals now.

CrossOver 13: Run Windows software on your Mac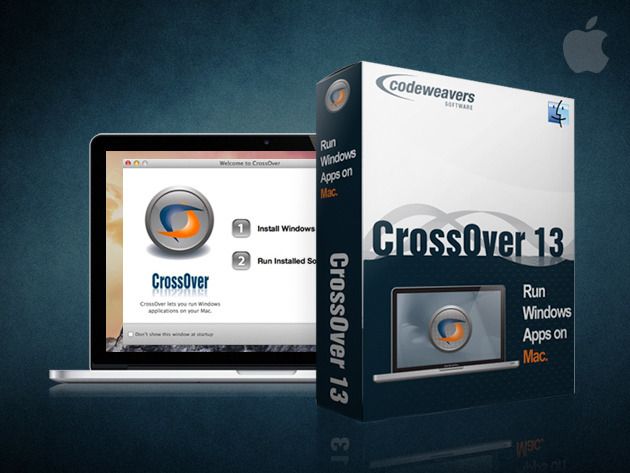 CrossOver 13 is the best solution for running Windows applications on your Mac. There is no need to reboot or to have a virtual machine, with CrossOver 13 your Windows applications and games integrate seamlessly on your Mac OS X and run alongside your other Mac applications.
Open up a whole new world of possibilities on your Mac. Get CrossOver 13 for half price, just $29.95, for a limited time at Cult of Mac Deals.

TwistedWave: Record & produce impressive studio quality mixes
TwistedWave gives you everything that you'll need to record, edit, compress and master all your audio projects. No matter what you kind of project you are working on, you can start recording with the press of a button. Then, it's intuitive interface makes editing and converting your files as easy as pie.
Enjoy all that TwistedWave has to offer at 74% off, just $20, at Cult of Mac Deals.

Stuffit Deluxe: The ultimate file compression tool for Mac (version 15.0)
Stuffit Deluxe is the first and last word in file compression utilities. In this package, you get four amazing file management tools that will make your life easier than ever: Stuffit Destinations, StuffIt Archive Manager, StuffIt Scheduler, and StuffIt Expander. These 4 tools separately are useful, but together they provide all you need to manage for Mac's file system.
Get Stuffit Deluxe working for you for only $9.99 at Cult of Mac Deals.

Elite Keylogger Pro: Track & monitor all of your computer's activities
Ever wonder what your employees, friends, or family do on your Mac while you are away? Now you can find out, and discreetly too, for your peace of mind with Elite Keylogger Pro.
Elite Keylogger Pro records and tracks your computer's usage: Every key typed is logged, every screen capture is tracked, and more. Elite Keylogger Pro then sends you an email daily with reports of activities.
Get peace of mind with Elite Keylogger Pro, available for a limited time at a whopping 79% off, just $9.99, at Cult of Mac Deals.