With Yosemite, OS X is getting its biggest visual overhaul yet, courtesy of Apple design head Jony Ive. But not everything is changing. Case in point: OS X's File Inspector function.
Shown when you right click on a file in Finder and click 'Get Info,' Inspector shows you the nitty-gritty details of a file: it's size, what file it is set to open with, it's permissions, and so on. But in Yosemite, it looks pretty much as it ever did.
On Behance, user Ramotion has come up with a Yosemite-inspired redesign of OS X's 'Get Info' menu that makes it more useful, intuitive, attractive, and flexible, especially when dealing with multiple files.
It's gorgeous work, fitting of OS X Yosemite's slick new design ethos as a whole. Take a look at the complete concept below.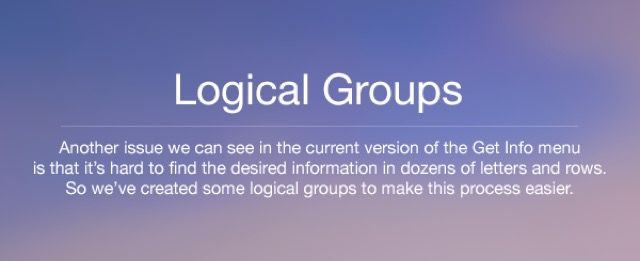 Source: Behance