One week ago, the Taiwanese actor and racing car driver Jimmy Lin posted pictures of what looked to be a legit 4.7-inch iPhone 6. Today, he's followed up by sharing a picture on his Weibo account depicting Lin sitting next to what appears to be the 5.5-inch iPhone 6.
While this could possibly be a dummy unit, Lin has a history of teasing images of future iPhone models — starting with last year's image of him with an iPhone 5c. A recent report seemed to confirm that last week's 4.7-inch iPhone 6 was, in fact, a beta unit that had been sent out for testing purposes.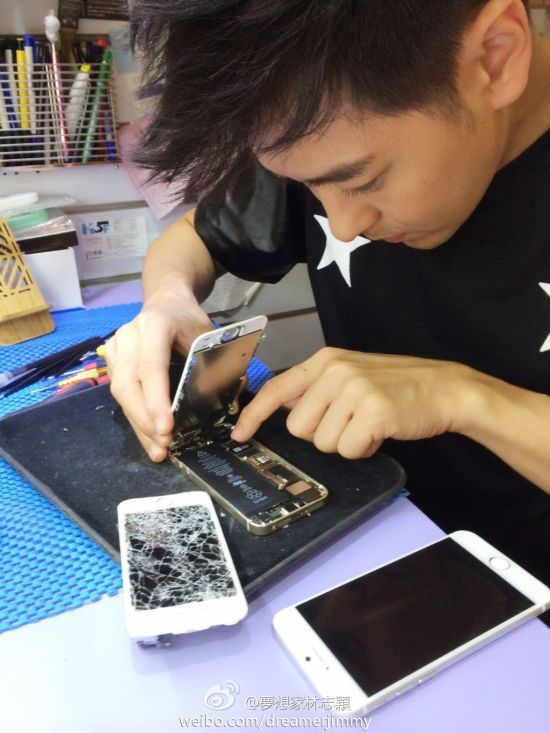 Based on this picture, the 5.5-inch iPhone 6 will have different physical buttons to the smaller model.
It was previously suggested that the larger next generation iPhone could be delayed due to manufacturing problems, but both phones are now expected to appear around September time, with the larger sized phone likely costing around $100 more than the 4.7-inch iPhone 6.
Source: Weibo
Via: GforGames