As the week comes to a close (and a new week begins), Cult of Mac Deals wants to shine a spotlight on several of the best deals we've offered in the past week.
Scrivener 2
Scrivener is a word processor and project management tool that stays with you from that first, unformed idea all the way through to the final draft. It lets you outline and structure your ideas, take notes, view research alongside your writing and compose the pieces of your text in isolation or in context. Scrivener won't tell you how to write — it just makes all the tools you have scattered around your desk available in one application. And Cult of Mac Deals has Scrivener for only $20 during this limited time offer.
The Duracell Battery Bundle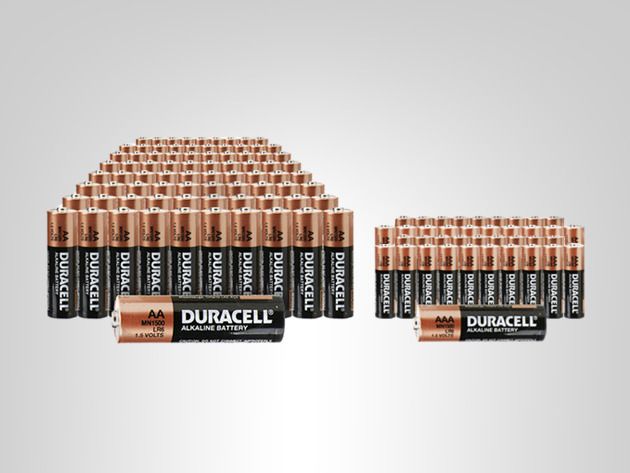 Duracell's "coppertop" batteries are engineered to be some of the most dependable in the world. Remotes, electric toothbrushes, flashlights, and most other small electronics in your house run on AA or AAA batteries, so stock up now and don't worry about going powerless for months. As Duracell claims, "Duracell batteries are Trusted Everywhere." Get The Duracell Battery Bundle, featuring 100 AA and 50 AAA Duracell batteries, for just $56 here.
Hacker Monthly Digital Subscription
Hacker Monthly is a magazine version of Hacker News — a social news website wildly popular among programmers and startup founders. The submission guidelines state that content can be "anything that gratifies one's intellectual curiosity." Every month, the editors select from the top voted articles on Hacker News and print them in magazine format. Cult of Mac Deals is offering a three year digital subscription of Hacker Monthly that you can enjoy on any device you want (PDF, MOBI, EPUB format), DRM-free – all for just $29.
The Complete iOS Dev Course
iOS game development is an area with huge upside potential and high demand for new entrants, and The Complete iOS Dev Course is your way in. You'll go from complete beginner to junior game developer in three months, and the apps you create in this course can be used on your portfolio. And Cult of Mac Deals has this course for 88% off the regular price — just $59 — for a limited time.
FaceFilter 3 Pro
FaceFilter Pro 3 is a versatile photo retouching and beautifying toolkit that makes it easy to apply natural skin smoothing and blemish removal tools. As photo-editing software goes, the editing environment is very easy to use – and along with the included makeup templates – makes applying effects as easy as clicking a button. And Cult of Mac Deals has FaceFilter Pro 3 available for only $49 during this limited time offer.
The MacX DVD Video Converter Pro Pack
In this digital age, the days of physical media are coming to an end. With The MacX DVD Video Converter Pro Pack, you can rip and convert movies easily. Now you can enjoy those films anywhere and everywhere — and for only $19.99 courtesy of Cult of Mac Deals.
Still looking for other deals? Head to the main deals page now and discover all of the other offers Cult of Mac Deals has in store for you!