Hours before WWDC kicks off, a series of blurry leaked photos appear to show Apple's next generation operating system, OS X 10.10 Yosemite, in action.
Two different sources of photos have been posted online: the first on the Reddit Mac community by a poster using a throwaway account, who claimed to have taken the photos himself at Apple's headquarters in Cupertino. These images have since been deleted.
Shortly after Twitter user UI designer Doney den Ouden posted another image, citing a "reliable anonymous source."
Assuming that the photos are genuine, they reveal several interesting changes in the look and feel of the OS — making it far closer resemble iOS. For instance, there is now a Control Center, along with a slightly rejigged Safari, with larger buttons for bookmarks and frequently visited sites, similar to the version of Safari found on the iPad.
The Dock similarly does away with the current "shelf" motif, replaced by a translucent strip like the one seen on iOS. While the icons appear unchanged in the Reddit images (date stamped March 24) in the (presumably) newer Twitter picture the icons appear far more iOS-like.
This is particularly interesting in light of comments made by Phil Schiller earlier this year, stating that following Windows down the route of merging mobile and desktop operating systems would be a "waste of energy." Still, I guess there's nothing wrong with borrowing ideas from what works well on iOS — particularly since that is the Apple OS the majority of users are most familiar with.
Apple is set to introduce the operating system at WWDC later today. Given that the company is reportedly clamping down on leaks more than ever, it is likely that there are going to be some people in Cupertino none too happy about this.
What do you think of the look of OS X 10.10? Leave your comments below.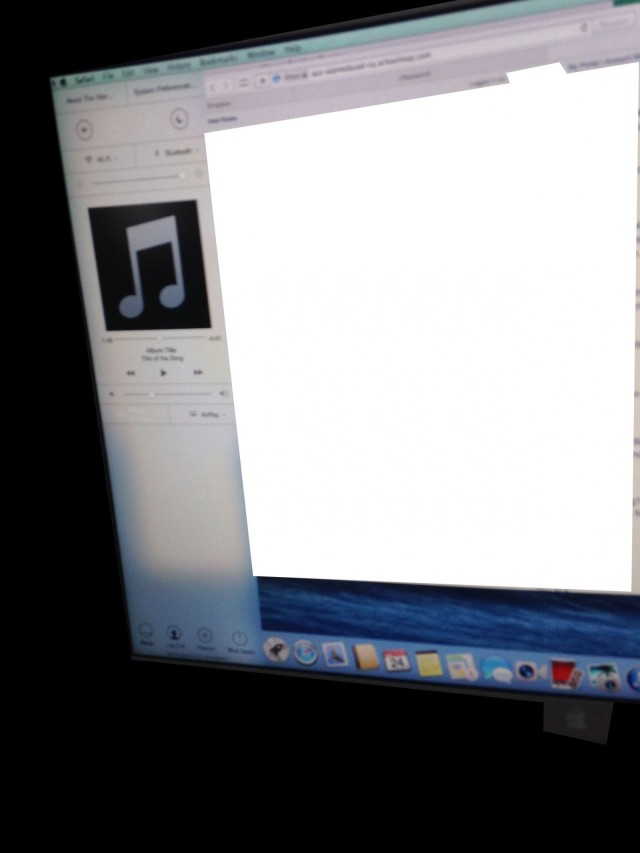 Source: Reddit