Telltale Games has released the first in-game screenshots of its upcoming Borderlands spinoff, Tales from the Borderlands, and do they ever look pretty!
A mash-up of first-person shooter and adventure game, Cult of Mac last shared details on Tales from the Borderlands earlier this year, when we reported on an announced panel with its creators taking place at SXSW.
What is known about the game is that it takes place after the events of Borderlands 2, and also from the point of view of two characters: Hyperion employee Rhys and con-artist named Fiona.
Like other Telltale games it will be an episodic release, with individual episodes setting you back $4.99 each, or less if you choose to buy a season pass. How you act in individual episodes of the game will influence how the overarching story plays out, while loot collected in the game will also reportedly be available in "other areas of the Borderlands franchise."
For all the unknown details, something that definitely is known is that Tales from the Borderlands will arrive later this year, available for both Mac and iOS, along with a bunch of other lesser platforms. ;)
More advance screenshots can be seen below. Personally I can't wait!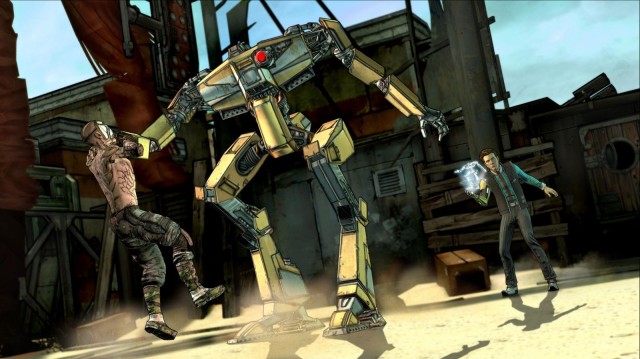 Source: PlayStation blog