Each week we pull the best Apple-related gadgets from the Cult of Mac and collect them here for your perusing pleasure.
Sometimes the simplest things are the best. A pen and paper for writing shopping lists. A broom instead of a Roomba. An Aeropress instead of a crappy K-cup. And now, a Lifta iMac stand instead of, uh, more complicated iMac stands.
It's a chunk of wood, and that's it. But it raises your iMac to a more comfortable eye-level, and gives you space to stow a keyboard underneath. Not that storing a keyboard is that hard with a naked iMac – you just put it on top of the slimline foot.
Buy it $ 125

Grovemade's neat iPhone bumper cases offer protection to your phone, and although they're a bit bulky they're light and they look great. This new MacBook Back, a self-adhesive walnut panel, offers no useful protection, but it only adds 1.8 or 2.5 ounces to the weight of the whole package.
Buy it $39

This is the Gallery Waist Pack. It's the answer to the question, "What if we made a fanny pack for the iPad?"
That's not quite as simple as it would seem. After all, the fanny pack is the preferred bag of the middle-aged and style-free. It's the bag for somebody who values practicality over everything else.
And while the iPad is not completely the opposite of this, it is at least opposed to the beige pleated-pants crowd.
Buy it $50

I wonder why every backpack doesn't use a roll-top. They're waterproof, they're mechanically simple (and therefore they never go wrong), they let you extend the size of the bag and they form a handy grippy handle.
They also look cool, and the Becket bag has one.
Buy it $140

There's something totally perverse about putting a crappy Lomo lens on your Leica M-series camera. After all, the Leica might be a glorious box which makes it super easy to take great pictures, but it really is just a box for holding Leica's extraordinary lenses.
Thankfully, the new Lomo Russar+ also fits other bodies, using adapter mounts.
Buy it $650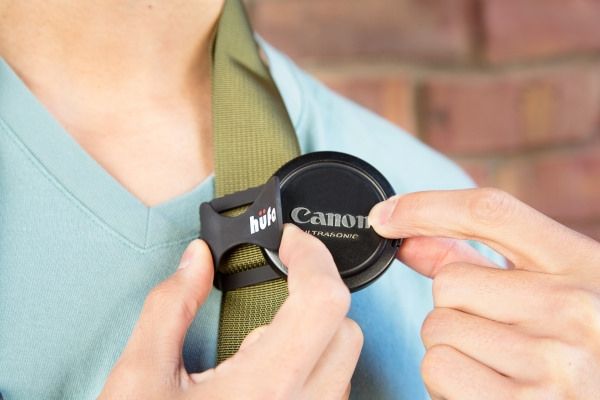 The worst thing about losing a lens cap is having to buy another one. You can go with a generic but ugly replacement and save a few bucks, or you can buy the manufacturers official version, which will make you hate yourself.
Now there's a third option – don't lose the cap in the first place. Instead, spend $10 now on Photojojo's Hufa Lens Cap Strap Holder, and never buy a cap again.
Buy it $10