This little baby launched its Kickstarter on April 1st, but as it's still there a few days later (and as Brian from Pad&Quill says it's legit) it's time for a write-up. The Micro Field Bag is a miniaturized version of the Field Bag, the heavy monster I reviewed a few weeks back. It's tiny, cute, and built for the iPhone.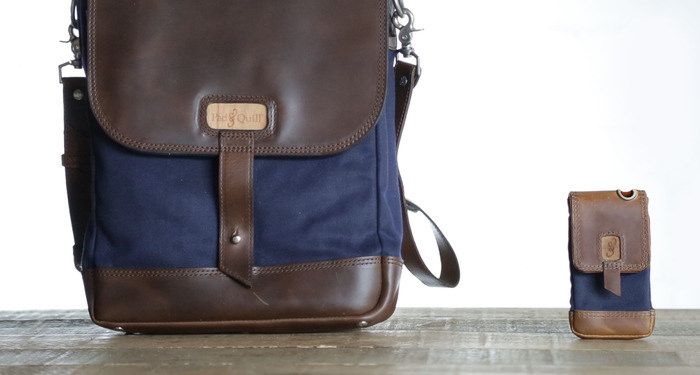 The new Micro Field Bag is an iPhone 5 wallet case made from "full grain leather, 18 oz waxed canvas and stitched with thread that is used in parachutes."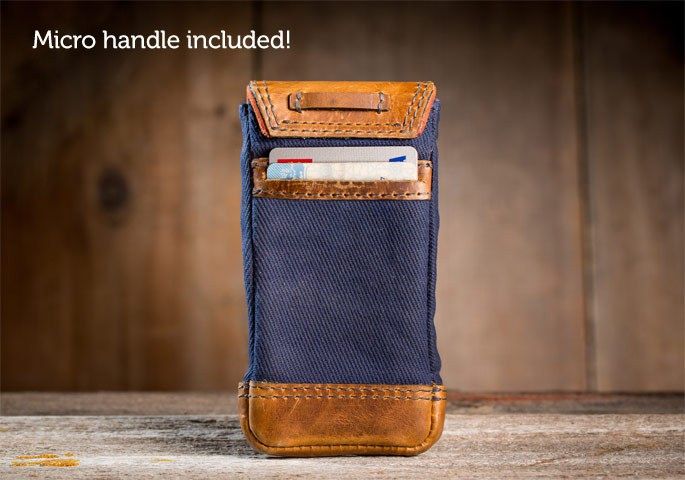 Other than that there's not much to say. You can pick from three colors (gray, blue and green), and the case is almost guaranteed to outlast your iPhone. Or at the least, you can put your iPhones 6 and 7 in there with extra room to spare for more credit cards and cash.
How much? $70 is the regular Kickstarter price, but there are some slots left for $50 and $60 if you're quick.
Source: Pad&Quill