Cult of Mac reader Rob J asks,
Having an issue with the conference call feature on iOS 7 and thought you might be able to help. Getting everyone on the call is no problem but I can't seem to figure out how to have a private conversation with one person in the call.
Luckily, it's pretty easy to do, if not super intuitive.
First off, you'll need to make a conference call. Call the first person you want in the call, and when they answer it, tell them to stay on the line. Tap on the big plus symbol (add call) and select another contact you want to add to the mix. Tap on their number in their contact entry to add them to the call.
When the second (or third, or fourth) person gets on the line, tap the "merge calls" button, which has two arrows merging into one. Now you'll be on a call with all of the added people. You'll know it worked because there's a big "Conference" word at the top.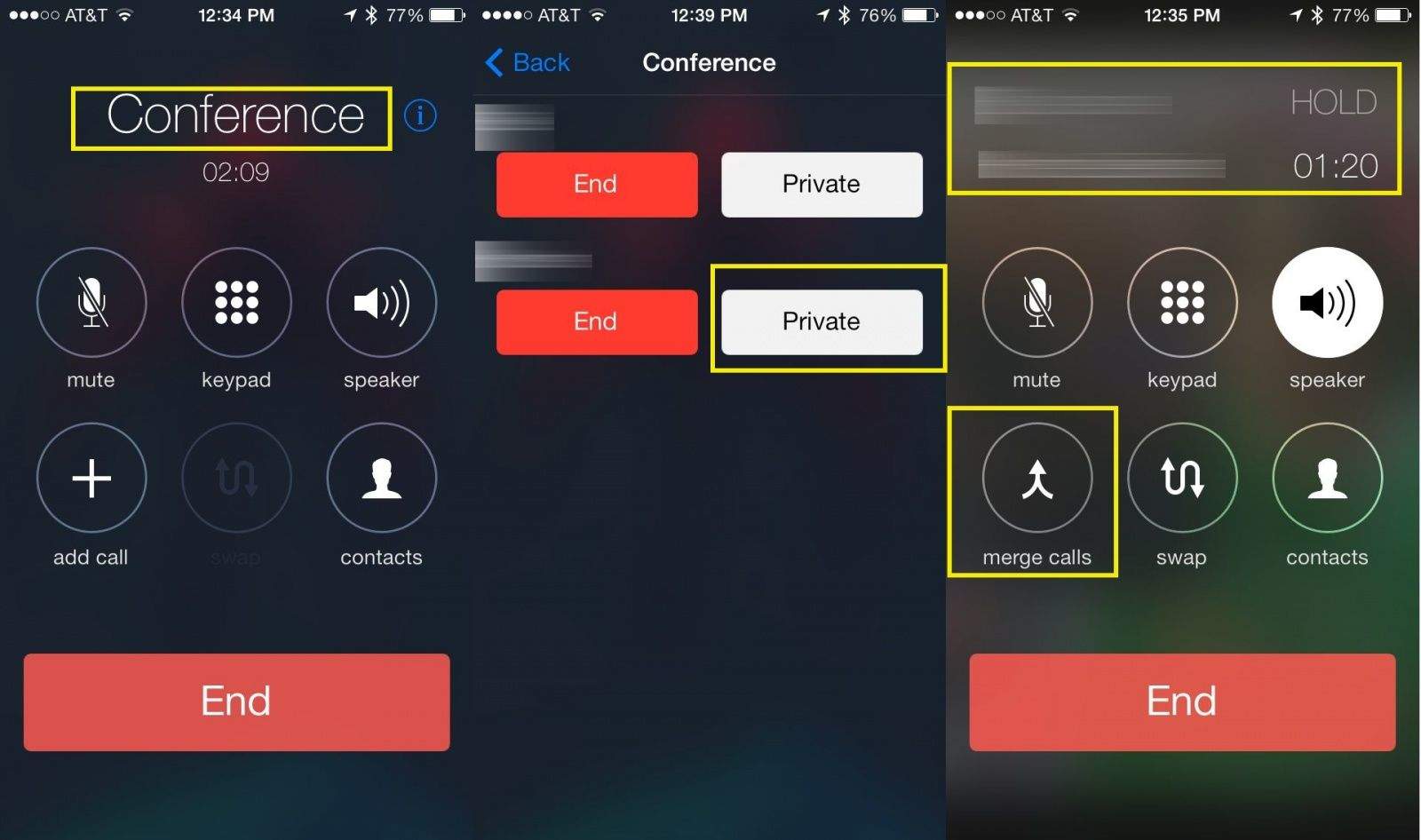 To speak with any of the folks on the call privately, tap on that big "Conference" word at the top. It will rotate through the names of your callers, too, so you can just tap whatever's at the top of the conference call screen.
Here's where it gets good. When you tap that top bit, you'll get a screen that shows all of the callers in your conference call. Tap on the Private button to chat just with them, putting the other folks on HOLD. You'll go back to the conference call screen, but this time, only one caller will be live, while the others will say, appropriately, HOLD. Tap the caller on hold to switch to a private conversation with just them, or then tap on the "merge calls" option again to bring all the lines back together.
Pretty cool, huh?
Via: For Dummies