A new rear shell for the second-generation iPad mini has appared online, and yup, it comes in one of Apple's new favored iDevice colors: space gray.
When the iPhone 5 debuted, it popped up with two new color options: black-and-slate and white-and-silver. Despite this, however, the iPad mini didn't get any of the new iPhone's color variations: instead, the diminutive 7.85-inch tablet came with the same plain aluminum backing as previous models.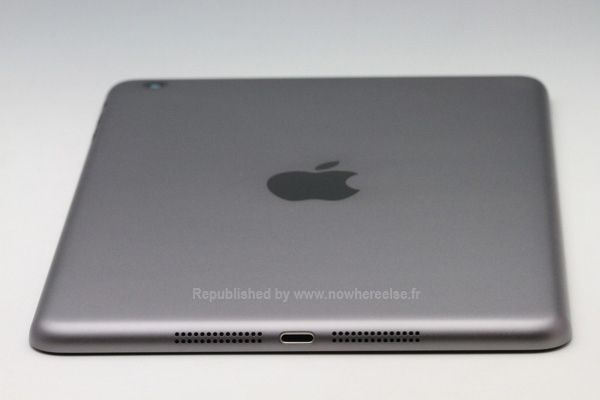 That doesn't look like what's happening this year, though. Following the debut of the space gray iPhone 5S (and iPod nano), Apple looks as if it is going to roll out a space gray iPad mini as well.
When will we see it, though? If rumor is to be believed, Apple could unveil new iPads as early as October 15th. I, for one, can't wait.
Source: Nowherelse.fr