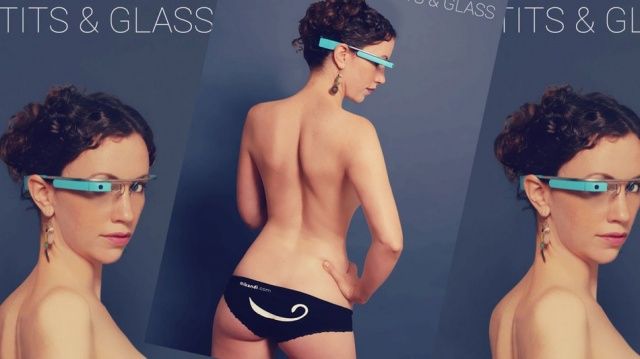 Want T&A beamed directly into your eyeball? The first porn app has come to Google Glass and it's named after what it shows you: "Tits & Glass."
We first wrote about the Google Glass porn app last week, but now developer MiKandi has actually released the thing… and even if you don't have Google Glass, you can check it out and interact with the NSFW site on the web.
Mashable reports:
"Unlike other hands-free recording devices, wearing Glass is easy and familiar," MiKandi co-founder Jennifer McEwen told Mashable. "Because of that, you can forget about the technology on your head and be in the moment. The result is an authentic look at the wearer's experiences."

The company is also interested in making the experience more intimate for adults.

"Besides point-of-view content, we're interested in Glass' potential to facilitate two-way adult interaction. For example, between long-distance couples, cam models and fans or strangers."
Right now, Tits & Glass isn't much more than a glorified porn site, although it's clear they're thinking ahead. How soon until people are having entire sexual encounters through Google Glass?