BARCELONA, MOBILE WORLD CONGRESS — Here at MWC in Barcelona, Krussell is showing off its latest lineup of waterproof smartphones cases called Sealabox, which let you take your smartphone swimming to snap pictures of the fishes. Available for almost all common smartphones, the Sealabox is IPX7 certified for water resistance up to one meter, and it's been carefully designed to allow you to make the most of your smartphone in almost any environment.
The Sealabix isn't just a waterproof bag that stops your beloved cellphone from being drowned when you go swimming. It's been designed to let you use your smartphone under water, so you can take pictures or record video under water. The case also allows you to use your smartphone's display as you normally would, so you can even reply to text messages or send emails while you're diving — not that you'd want to, of course.
The Sealabox also protects your smartphone from snow, sand, dust, and dirt, so it's not just great for swimming, but skiing, snowboarding, cycling, and working, too. You can take your smartphone to the beach and you don't have to worry about its speakers and ports becoming clogged up with sand.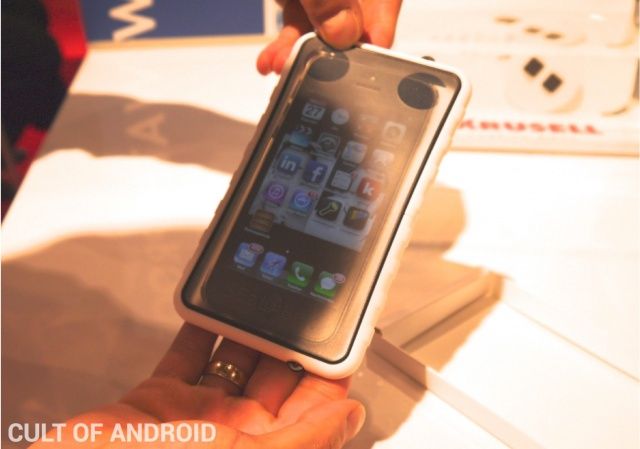 The Sealabox has a hard outer shell that offers impact protection, and comes with a lanyard that allows you to hang it off your neck or your bag. The case is available in a wide range of colors, and it's compatible with a huge range of smartphones — including the iPhone 4/4S and iPhone 5, the Samsung Galaxy devices, Sony Xperia devices, and even BlackBerry handsets.
It's available to purchase now from Krussell's website, with prices starting at just €30.