Happy Thanksgiving! This year to observe the holiday we asked each of our writers to tell us a bit about the things they are most thankful for in 2012: specifically, the Apple product, app, service, third-party accessory and person they most relied upon and were grateful for this year. All through the rest of the day, we'll be posting these thanksgiving observances. Here's Cult of Mac Deputy Editor John Brownlee's list of the things he's most thankful for this year. You can find the rest of our Thanksgiving Smorgasbord entries here.
Apple Product: AirPlay
There are a lot of Apple products in my life that I love. I love my iPhone 5. I love my third-gen iPad with Retina Display. I love my 2012 11-inch MacBook Air. I love my Apple TV. I even love my old 2009 iMac.
When I think of the one Apple product or service that I could least do without, though, it's AirPlay in a heartbeat. AirPlay's what let me give new life to my ancient analog stereo system by giving it the ability to not just play LPs or the radio, but stream from Rdio as well as well. AirPlay's what lets me beam an obscure documentary or movie from my laptop to my Apple TV. It is what has allowed me to tie together all of the audio sources in my house — analog and digital both — into a network where any media I want to experience can be piped to individual rooms in effortless high fidelity.
Service: Rdio
Lots of people love Spotify, but I've got a real soft spot in my heart for Spotify's lesser-known competitor, Rdio. It's just like Spotify except the apps are better and prettier, and the selection of music that I like to listen to is just slightly richer.
App: Day One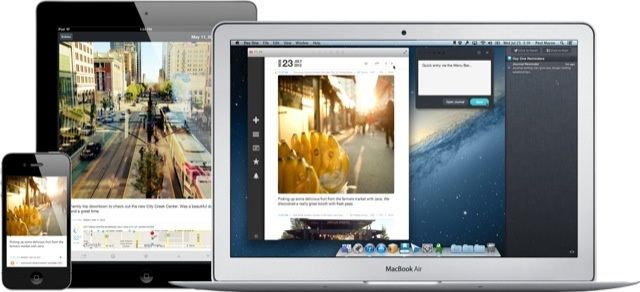 I spend about eight hours a day writing, so when I'm not writing, I tend not to want to fill my time with more of it… yet I love Day One. It's more than just a splendidly designed app. Day One taught me the lesson that hundreds of years of diarists before me have known. That writing down your thoughts helps you have better ones. That talking to yourself about how you're feeling helps you collect yourself. And that having a daily dialogue with yourself about the person you want to be helps you become that person.
Third Party Accessory: Jambox
I have tested a lot of third-party gadgets over the last year or so, and some of them have become indispensible parts of my life, from the Monolith back plate I have installed on my iPhone 5 to the Waterfield Indy satchel I carry my iPad around in to the Harman/Kardon speakers that have greatly enriched my iMac's sound system. But I think my Jambox is the gadget I'm most thankful for. I use it all the time, packing it into my bag any time I'm going on a trip, heading off for a picnic, going to a party or heading to my folks to do some yardwork. And not only do I get as much of a smile on my face as it boots
Person: Mr. Macintosh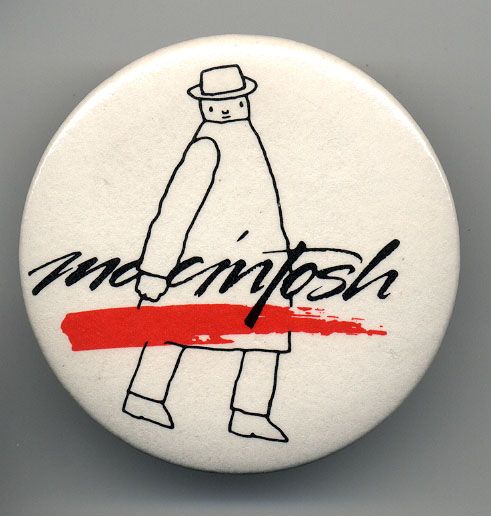 Hey, who else? He's the mysterious little man who lives inside each Mac! He pops up every once in a while when youleast exoect it, then winks at you and disappears again. You know Mr. Macintosh… right?