"We have some very exciting news to tell you about the iPhone," Tim Cook says. And now Phil Schiller's up.
"I think Time Magazine said it best 'it is the phone that has changed phones forever' and boy were they right," says Schiller. Every year they raise the bar. Here comes a hole new bar.
"Today we're introducing the iPhone 5." The iPhone 5 rises from a pedestal in front of the audience. Holy crap.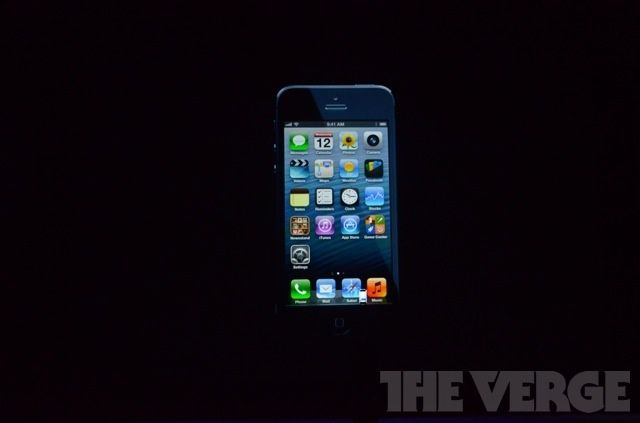 It looks exactly like all the leaks and images. It is:
• Made entirely out of glass and aluminum
• 20% lighter than iPhone 4S
• 18% thinner than the iPhone 4S
• New 4-inch 1136 x 640 Retina Display: "It's really easy to make a new product that's bigger. That's not a challenge," says Schiller.
• Taller display, as rumored, means every iPhone has a fifth set of icons.
• "All of our software is being updated as well to take advantage of these applications." for the larger screen resolution.
• Much improved display quality: 44% more color saturation and integrated touch (thanks to In-Cell)
Now Phil Schiller is showing us all the amazing things you can do with a wider display.
(This story is developing.Check back for updates.)
Image: The Verge