Folks, this is a one-day deal that you would be an absolute fool to miss out on. The app is Focus, and it lets you mess with the focus and such of your pics. I was a skeptic at first. I have a gabillion photo apps on hand and thought, "do I really need another one?".
Then I tried it.
I'm getting this app ASAP because at $3, it's a steal and very, very cool. Even if the price doesn't get you, the examples I did just now (in about 5 minutes) sure will.
For photo apps, the proof is in the pudding, so I'm not going to bore you with the details of how easy Focus is or anything. You want to see so…
Here's my original image I took over the weekend biking around the Seawall in Vancouver:
Now here are the variations I made in Focus: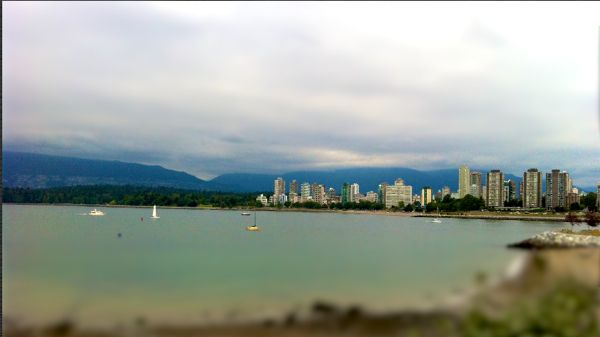 So those are using the Architecture, Tilt-shift, and Custom focus tools (in that order). Spiffy, huh? Do I really need to say more? Didn't think so.
This deal ends today. So get while the getting is good!